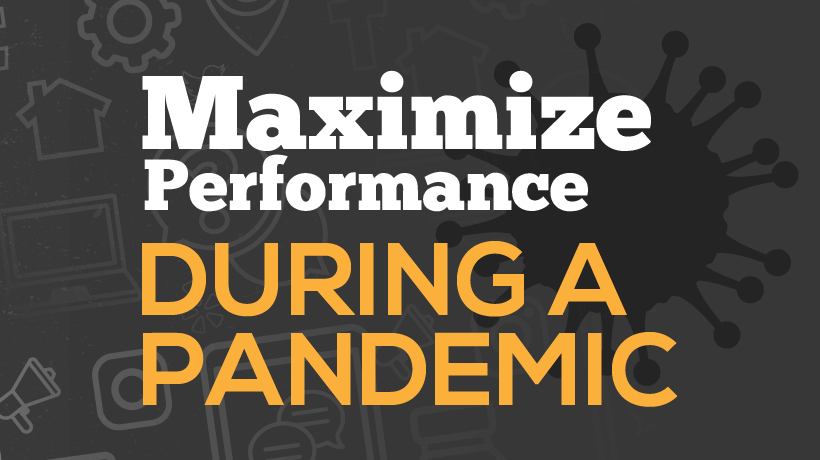 Want to Maximize Performance During the Pandemic? Take Care of Your Team
One of the more remarkable things we've seen during the COVID-19 crisis is the difference in hospital performance between practices that invest in human resources and training, and those who do not.
"…hospitals consistently making a serious effort to take care of their staff not only have less turnover, but also report higher revenue, profits, and team loyalty than those who do not prioritize their human assets."
We understand that labor is likely the highest expense you have, so you may be reluctant to spend even more money to make those employees happy. The fact is, however, that hospitals consistently making a serious effort to take care of their staff not only have less turnover, but also report higher revenue, profits, and team loyalty than those who do not prioritize their human assets.
So why wouldn't a practice make the investment? In general, we've found that hospitals fall into three categories when it comes to human resources and training:
Those that allocate resources to enhance the team experience and ensure each employee feels valued.
Those that want to spend time and money on their teams, but have difficulty finding the time and/or money to do so.
Those that feel the effort is better spent on patient care, client care, and other more directly profitable activities.
---
Clearing the hurdles
To address the last two categories, it's important to know that a recent study of iVET360 hospitals showed that practices who continued to be heavily involved in our LearningVet.com HR & Training platform during the pandemic were over three times less likely to experience turnover than hospitals putting little or no investment in it. Even hospitals that only placed some emphasis on team engagement and appreciation tended to see decreased turnover.
As any practice owner or manager knows, the hiring and training of new employees is an incredible drain of time and money—probably more than you would have spent on activities and training to help retain the staff you lost.
Also worth noting: hospitals that place a priority on taking care of their team members have a better reputation as an employer locally and industry-wide. When they do need to hire, that "employer of choice" distinction will mean much higher quality candidates and often an existing file of resumes from doctors and certified professionals sent when they weren't actively recruiting.
When it comes to profit and growth, the numbers from our study show that investing in your people is one of the smartest moves you can make for your bottom line:
Practices that place heavy importance on caring for their employees saw a 152% higher increase in new clients than hospitals that placed little importance on it.
Hospitals that regularly showed employees they care also saw a 389% higher increase in transactions during the pandemic and a 35% higher decrease in staffing costs.
---
It's not too late
During such a stressful and unpredictable time, maintaining the morale and consistency of your team is key. It's really never too late to implement efforts to engage your team and show your appreciation. Here are some ways you can start:
Tell them how you feel—in writing. It's easy to toss off a verbal "thank you" when someone does a good job. A simple, cheap, and much more appreciated gesture is a personally written thank you card, mailed to the employee's home address (use a stamp, not the stamp machine!). Be specific, tell them what they do to make your life easier, patient care better, or client service excellence.
Give 'em a break. Right now, many team members are understandably stressed. A few extra 10-15-minute breaks throughout the day can help them refresh and decompress. There can be a general announcement that all employees will be offered a couple of additional breaks each shift or they can be allotted to team members as needed. Important: make sure these breaks are fairly distributed and that everyone gets the same amount.
Good mood food. Everyone loves a free meal—which is why many well-performing hospitals are buying lunch several days a week during the pandemic. They also make sure to thank their teams for their hard work when the food arrives ("I know you all have been really running today, so there's pizza in the break room as a thank you for your efforts!") Yes, buying food can be expensive—so a less costly alternative would be to keep a fridge or break room area stocked with soft drinks, fruit juice, and snacks.
Make their lives easier. Each person on your team is dealing with their own stress during the pandemic, and a one-size-fits-all approach may not be helpful. Instead, consider offering one or more of these options to your team:
Grocery gift cards for team members who are struggling financially
A flexible schedule to those having difficulty with childcare
An Employee Assistance Program (EAP), generally available inexpensively through your health insurance company
In-hospital chair massages, yoga breaks, meditation time, and other wellness initiatives
Online therapy stipends to those who need to talk to someone
Make pet daycare available for employees (in hospitals with available kennel space)
Time for training: The moment learning ends, engagement falls. Even ten minutes per week on an e-learning platform such as LearningVet.com will help to increase engagement and job satisfaction.
---
But what if I can't afford all this?
Showing your team you care doesn't need to cost a lot of money. Simply changing the way you communicate with them is a great start.
Thank each person at least once a day for something specific they did that day.
Curb your temper when you may have ordinarily become impatient.
Hold daily "huddle" meetings to let the team decompress and prepare for the day.
Create an "open door" policy to give them space to vent in a judgment-free environment. Provide breaks or write "thank you" cards as mentioned above.
Right now, your team needs you to be a strong leader more than ever before. Simply being there for them and giving them a supportive space to do their job will be a step in the right direction.
Want to take the next step beyond that in managing your team and your practice? We're here for you. iVET360 provides critical human resources, marketing, and financial analytics to veterinary hospitals across the nation with our full Base PLUS suite of services. You'll have a dedicated team of human resources, marketing, and data professionals at your fingertips whose only goal is to see that your practice thrives.