2018 Veterinary Marketing Benchmark Report
Along with providing quality, trusting care, a large part of a veterinary hospital's success lies in its ability to exude a strong, well-functioning and modern digital presence. In this day and age, every veterinary practice should obviously have a website—however, having a functional website is only the first step to take in order to create an all-encompassing marketing plan that pays off.
But besides having a website, is your veterinary hospital up-to-date on crucial matters like SSL certification, Page Speed, Google Ads or meeting the industry benchmarks for the number of online reviews across Google, Yelp, Facebook and Nextdoor? On top of that, is your marketing provider constantly seeking out new avenues to increase your virtual stronghold?
To benchmark the industry and its use of best practices, we have once again analyzed the digital presences of 1,000 accredited hospitals around the country in all 50 states and compiled approximately 27,000 data points along with year-over-year growth rates.
The overarching theme of this study measures veterinary hospitals and whether they are adhering to the recommended best practices set forth by the major marketing players. Our data reveals that if your practice has taken advantage of these mostly free techniques, you will experience success. In other words, if you pay attention to something it will get better.
This bias-free study is the largest, most comprehensive and most in-depth digital marketing study ever completed in the veterinary field. All checkpoints were based on yes or no questions. We used only facts to build this study—no judgments.
Last year (2017), we created the first Veterinary Marketing Benchmark Report, which was nationally circulated. We are pleased to continue this annual tradition by presenting the 2018 Veterinary Marketing Benchmark Report. We are sharing this valuable information to show all veterinary hospitals where they currently stand and what they need to look for when selecting a marketing provider.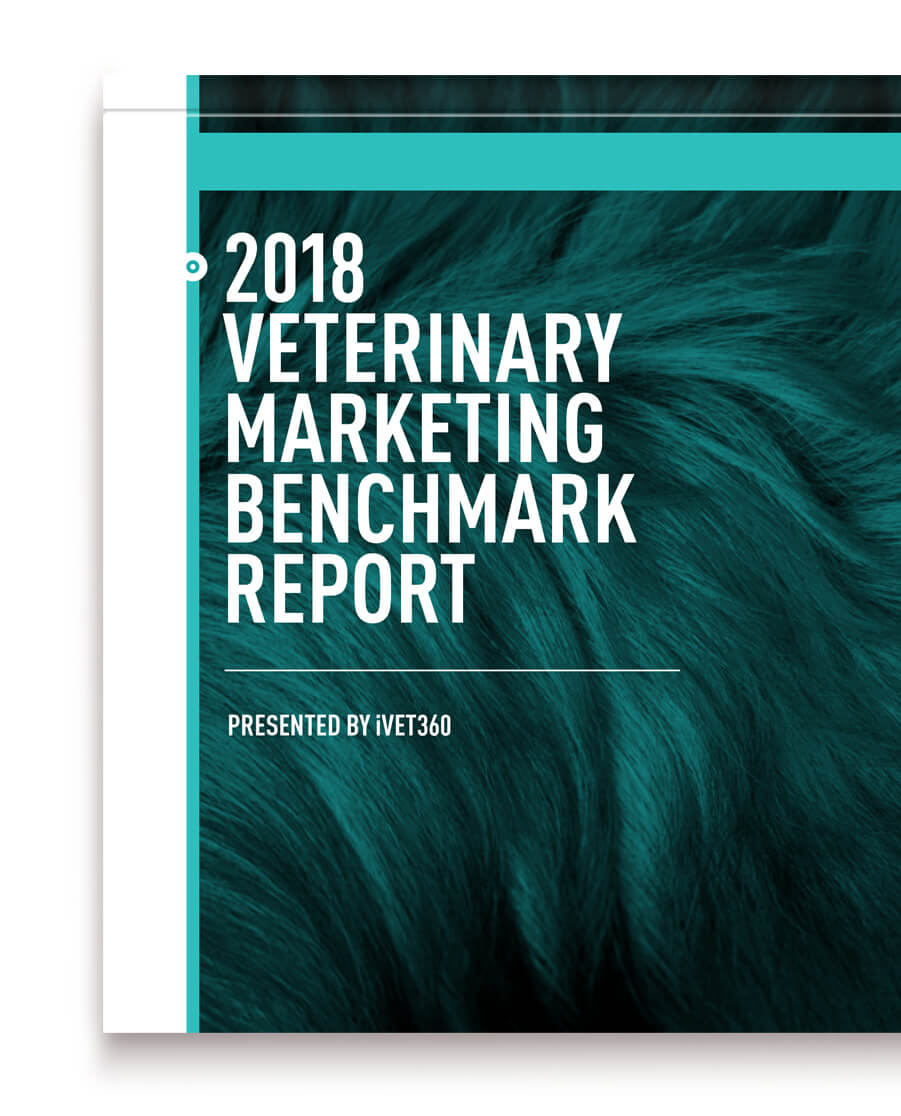 Download the 2018 Veterinary Marketing Benchmarketing Report
This report was created to establish a benchmark you can use to measure your hospital's marketing efforts. A survey this grand and all-encompassing has never been produced before.
To download this report and receive your veterinary hospital's score, please fill out the form below, and we'll provide a complimentary all-inclusive digital report for your hospital within 24 hours.