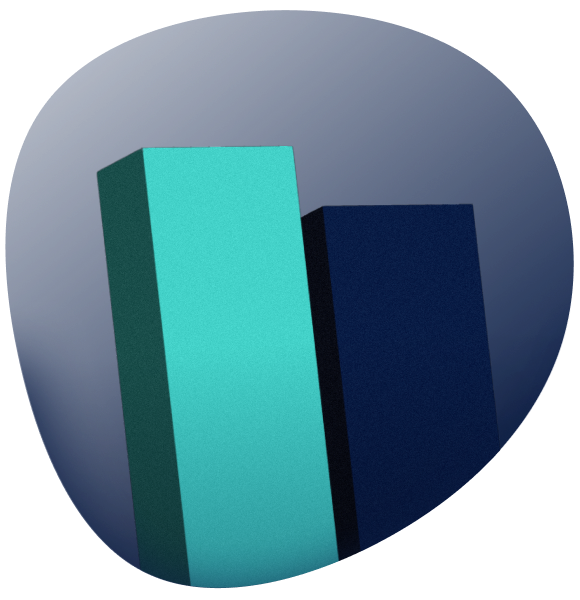 corporate vs. independent
Who you trust with your digital presence matters. If you're working with a large corporate group, you may be competing against yourself as ten corporate groups started using the same provider this year.
This report tells you who that is, why it matters, and compares every provider to help you make informed decisions in 2023.
performance snapshot
Corporate competition will be on the rise in 2023. Using data from over 22,000 websites, this report outlines their priorities, analyzes the marketing providers they partner with, and helps you prepare your marketing efforts for the upcoming year.
Free Provider Comparison:
3SidedMedia
3SidedMedia
Beyond Indigo Pets
Cheshire Partners
Digital Empathy
Doctor Multimedia
DVM Galaxy
DVMelite
eVetSites
GeniusVets
GoDaddy
Hibu
IDEXX
InTouch
LifeLearn
Next Ad
Prosites
Roya
Saris
Second Nature
Simply Done Tech Solutions
Squarespace
Thryv
Vet Marketing Pro
VetMatrix
VetNetwork/Vivio
VetScene
Vetstreet
ViziSites
Weebly
WhiskerCloud
WIX
Zesty.io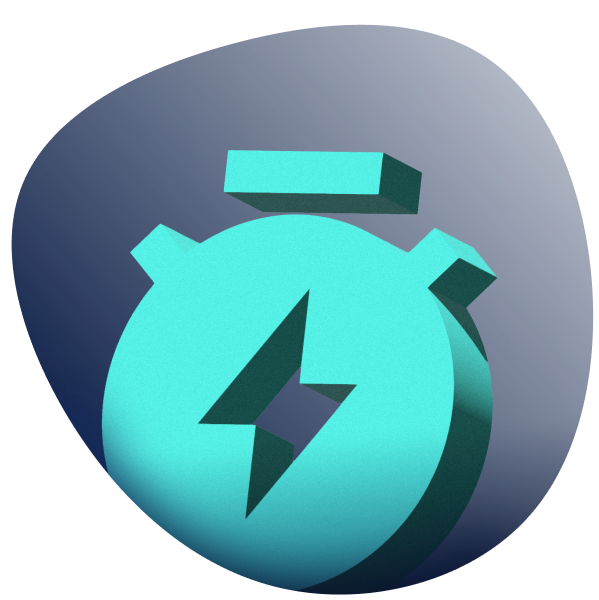 | Top Website Features | 3SidedMedia | Corporate | Independent | iVET360 |
| --- | --- | --- | --- | --- |
| Websites Reviewed | 166 | 500 | 500 | 350+ |
| Site Speed | 4.7s | 2.6s | 3.5s | 2.1s |
| SEO Optimized | 0% | 16.6% | 15.2% | 95% |
| SSL Secure Site | 22.2% | 99% | 83.8% | 100% |
| Google Analytics Installed | 89.1% | 96.2% | 79.4% | 100% |
| Schema Markup | 1.9% | 44% | 35% | 100% |
| Top Website Features | Beyond Indigo Pets | Corporate | Independent | iVET360 |
| --- | --- | --- | --- | --- |
| Websites Reviewed | 217 | 500 | 500 | 350+ |
| Site Speed | 1.8s | 2.6s | 3.5s | 2.1s |
| SEO Optimized | 55.4% | 16.6% | 15.2% | 95% |
| SSL Secure Site | 100% | 99% | 83.8% | 100% |
| Google Analytics Installed | 98.5% | 96.2% | 79.4% | 100% |
| Schema Markup | 87.6% | 44% | 35% | 100% |
| Top Website Features | Cheshire Partners | Corporate | Independent | iVET360 |
| --- | --- | --- | --- | --- |
| Websites Reviewed | 80 | 500 | 500 | 350+ |
| Site Speed | 2.5s | 2.6s | 3.5s | 2.1s |
| SEO Optimized | 28% | 16.6% | 15.2% | 95% |
| SSL Secure Site | 94.7% | 99% | 83.8% | 100% |
| Google Analytics Installed | 88% | 96.2% | 79.4% | 100% |
| Schema Markup | 68% | 44% | 35% | 100% |
| Top Website Features | Digital Empathy | Corporate | Independent | iVET360 |
| --- | --- | --- | --- | --- |
| Websites Reviewed | 346 | 500 | 500 | 350+ |
| Site Speed | 4.1s | 2.6s | 3.5s | 2.1s |
| SEO Optimized | 0% | 16.6% | 15.2% | 95% |
| SSL Secure Site | 100% | 99% | 83.8% | 100% |
| Google Analytics Installed | 100% | 96.2% | 79.4% | 100% |
| Schema Markup | 0% | 44% | 35% | 100% |
| Top Website Features | Doctor Multimedia | Corporate | Independent | iVET360 |
| --- | --- | --- | --- | --- |
| Websites Reviewed | 1627 | 500 | 500 | 350+ |
| Site Speed | 3.2s | 2.6s | 3.5s | 2.1s |
| SEO Optimized | 33.6% | 16.6% | 15.2% | 95% |
| SSL Secure Site | 99% | 99% | 83.8% | 100% |
| Google Analytics Installed | 60.2% | 96.2% | 79.4% | 100% |
| Schema Markup | 26.6% | 44% | 35% | 100% |
| Top Website Features | DVM Galaxy | Corporate | Independent | iVET360 |
| --- | --- | --- | --- | --- |
| Websites Reviewed | 149 | 500 | 500 | 350+ |
| Site Speed | 3.8s | 2.6s | 3.5s | 2.1s |
| SEO Optimized | 0% | 16.6% | 15.2% | 95% |
| SSL Secure Site | 72.1% | 99% | 83.8% | 100% |
| Google Analytics Installed | 29.9% | 96.2% | 79.4% | 100% |
| Schema Markup | 0% | 44% | 35% | 100% |
| Top Website Features | DVMelite | Corporate | Independent | iVET360 |
| --- | --- | --- | --- | --- |
| Websites Reviewed | 67 | 500 | 500 | 350+ |
| Site Speed | 3.3s | 2.6s | 3.5s | 2.1s |
| SEO Optimized | 30.3% | 16.6% | 15.2% | 95% |
| SSL Secure Site | 100% | 99% | 83.8% | 100% |
| Google Analytics Installed | 98.5% | 96.2% | 79.4% | 100% |
| Schema Markup | 5.3% | 44% | 35% | 100% |
| Top Website Features | eVetSites | Corporate | Independent | iVET360 |
| --- | --- | --- | --- | --- |
| Websites Reviewed | 775 | 500 | 500 | 350+ |
| Site Speed | 5.8s | 2.6s | 3.5s | 2.1s |
| SEO Optimized | 3% | 16.6% | 15.2% | 95% |
| SSL Secure Site | 3% | 99% | 83.8% | 100% |
| Google Analytics Installed | 54.4% | 96.2% | 79.4% | 100% |
| Schema Markup | 0.6% | 44% | 35% | 100% |
| Top Website Features | GeniusVets | Corporate | Independent | iVET360 |
| --- | --- | --- | --- | --- |
| Websites Reviewed | 158 | 500 | 500 | 350+ |
| Site Speed | 3.2s | 2.6s | 3.5s | 2.1s |
| SEO Optimized | 4% | 16.6% | 15.2% | 95% |
| SSL Secure Site | 100% | 99% | 83.8% | 100% |
| Google Analytics Installed | 100% | 96.2% | 79.4% | 100% |
| Schema Markup | 78.6% | 44% | 35% | 100% |
| Top Website Features | GoDaddy | Corporate | Independent | iVET360 |
| --- | --- | --- | --- | --- |
| Websites Reviewed | 381 | 500 | 500 | 350+ |
| Site Speed | 2s | 2.6s | 3.5s | 2.1s |
| SEO Optimized | 11.6% | 16.6% | 15.2% | 95% |
| SSL Secure Site | 78.2% | 99% | 83.8% | 100% |
| Google Analytics Installed | 4.1% | 96.2% | 79.4% | 100% |
| Schema Markup | 37.7% | 44% | 35% | 100% |
| Top Website Features | Hibu | Corporate | Independent | iVET360 |
| --- | --- | --- | --- | --- |
| Websites Reviewed | 207 | 500 | 500 | 350+ |
| Site Speed | 2.3s | 2.6s | 3.5s | 2.1s |
| SEO Optimized | n/a | 16.6% | 15.2% | 95% |
| SSL Secure Site | 92.8% | 99% | 83.8% | 100% |
| Google Analytics Installed | n/a | 96.2% | 79.4% | 100% |
| Schema Markup | n/a | 44% | 35% | 100% |
| Top Website Features | IDEXX | Corporate | Independent | iVET360 |
| --- | --- | --- | --- | --- |
| Websites Reviewed | 369 | 500 | 500 | 350+ |
| Site Speed | 4.6s | 2.6s | 3.5s | 2.1s |
| SEO Optimized | 6.2% | 16.6% | 15.2% | 95% |
| SSL Secure Site | 52.8% | 99% | 83.8% | 100% |
| Google Analytics Installed | 90.4% | 96.2% | 79.4% | 100% |
| Schema Markup | 0.8% | 44% | 35% | 100% |
| Top Website Features | InTouch | Corporate | Independent | iVET360 |
| --- | --- | --- | --- | --- |
| Websites Reviewed | 317 | 500 | 500 | 350+ |
| Site Speed | 3.9s | 2.6s | 3.5s | 2.1s |
| SEO Optimized | 21.3% | 16.6% | 15.2% | 95% |
| SSL Secure Site | 98.1% | 99% | 83.8% | 100% |
| Google Analytics Installed | 80.1% | 96.2% | 79.4% | 100% |
| Schema Markup | 45.2% | 44% | 35% | 100% |
| Top Website Features | LifeLearn | Corporate | Independent | iVET360 |
| --- | --- | --- | --- | --- |
| Websites Reviewed | 958 | 500 | 500 | 350+ |
| Site Speed | 4.3s | 2.6s | 3.5s | 2.1s |
| SEO Optimized | 0% | 16.6% | 15.2% | 95% |
| SSL Secure Site | 100% | 99% | 83.8% | 100% |
| Google Analytics Installed | 97.5% | 96.2% | 79.4% | 100% |
| Schema Markup | 7.6% | 44% | 35% | 100% |
| Top Website Features | Next Ad | Corporate | Independent | iVET360 |
| --- | --- | --- | --- | --- |
| Websites Reviewed | 53 | 500 | 500 | 350+ |
| Site Speed | 3.1s | 2.6s | 3.5s | 2.1s |
| SEO Optimized | 10.2% | 16.6% | 15.2% | 95% |
| SSL Secure Site | 100% | 99% | 83.8% | 100% |
| Google Analytics Installed | 94% | 96.2% | 79.4% | 100% |
| Schema Markup | 69.4% | 44% | 35% | 100% |
| Top Website Features | Prosites | Corporate | Independent | iVET360 |
| --- | --- | --- | --- | --- |
| Websites Reviewed | 83 | 500 | 500 | 350+ |
| Site Speed | 4.9s | 2.6s | 3.5s | 2.1s |
| SEO Optimized | 0% | 16.6% | 15.2% | 95% |
| SSL Secure Site | 50% | 99% | 83.8% | 100% |
| Google Analytics Installed | 48.3% | 96.2% | 79.4% | 100% |
| Schema Markup | 6.9% | 44% | 35% | 100% |
| Top Website Features | Roya | Corporate | Independent | iVET360 |
| --- | --- | --- | --- | --- |
| Websites Reviewed | 180 | 500 | 500 | 350+ |
| Site Speed | 2.9s | 2.6s | 3.5s | 2.1s |
| SEO Optimized | 25% | 16.6% | 15.2% | 95% |
| SSL Secure Site | 94% | 99% | 83.8% | 100% |
| Google Analytics Installed | 99.4% | 96.2% | 79.4% | 100% |
| Schema Markup | 82.2% | 44% | 35% | 100% |
| Top Website Features | Saris | Corporate | Independent | iVET360 |
| --- | --- | --- | --- | --- |
| Websites Reviewed | 41 | 500 | 500 | 350+ |
| Site Speed | 4.3s | 2.6s | 3.5s | 2.1s |
| SEO Optimized | 0% | 16.6% | 15.2% | 95% |
| SSL Secure Site | 97% | 99% | 83.8% | 100% |
| Google Analytics Installed | 48.4% | 96.2% | 79.4% | 100% |
| Schema Markup | 0% | 44% | 35% | 100% |
| Top Website Features | Second Nature | Corporate | Independent | iVET360 |
| --- | --- | --- | --- | --- |
| Websites Reviewed | 41 | 500 | 500 | 350+ |
| Site Speed | 3.8s | 2.6s | 3.5s | 2.1s |
| SEO Optimized | 0% | 16.6% | 15.2% | 95% |
| SSL Secure Site | 100% | 99% | 83.8% | 100% |
| Google Analytics Installed | 91.3% | 96.2% | 79.4% | 100% |
| Schema Markup | 0% | 44% | 35% | 100% |
| Top Website Features | Simply Done Tech Solutions | Corporate | Independent | iVET360 |
| --- | --- | --- | --- | --- |
| Websites Reviewed | 40 | 500 | 500 | 350+ |
| Site Speed | 2.9s | 2.6s | 3.5s | 2.1s |
| SEO Optimized | 0% | 16.6% | 15.2% | 95% |
| SSL Secure Site | 97.1% | 99% | 83.8% | 100% |
| Google Analytics Installed | 85.7% | 96.2% | 79.4% | 100% |
| Schema Markup | 0% | 44% | 35% | 100% |
| Top Website Features | Squarespace | Corporate | Independent | iVET360 |
| --- | --- | --- | --- | --- |
| Websites Reviewed | 376 | 500 | 500 | 350+ |
| Site Speed | 5.9s | 2.6s | 3.5s | 2.1s |
| SEO Optimized | n/a | 16.6% | 15.2% | 95% |
| SSL Secure Site | 89% | 99% | 83.8% | 100% |
| Google Analytics Installed | n/a | 96.2% | 79.4% | 100% |
| Schema Markup | n/a | 44% | 35% | 100% |
| Top Website Features | Thryv | Corporate | Independent | iVET360 |
| --- | --- | --- | --- | --- |
| Websites Reviewed | 213 | 500 | 500 | 350+ |
| Site Speed | 2.2s | 2.6s | 3.5s | 2.1s |
| SEO Optimized | n/a | 16.6% | 15.2% | 95% |
| SSL Secure Site | 100% | 99% | 83.8% | 100% |
| Google Analytics Installed | n/a | 96.2% | 79.4% | 100% |
| Schema Markup | n/a | 44% | 35% | 100% |
| Top Website Features | Vet Marketing Pro | Corporate | Independent | iVET360 |
| --- | --- | --- | --- | --- |
| Websites Reviewed | 64 | 500 | 500 | 350+ |
| Site Speed | 4.2s | 2.6s | 3.5s | 2.1s |
| SEO Optimized | 12.9% | 16.6% | 15.2% | 95% |
| SSL Secure Site | 100% | 99% | 83.8% | 100% |
| Google Analytics Installed | 90.3% | 96.2% | 79.4% | 100% |
| Schema Markup | 33.9% | 44% | 35% | 100% |
| Top Website Features | VetMatrix | Corporate | Independent | iVET360 |
| --- | --- | --- | --- | --- |
| Websites Reviewed | 1847 | 500 | 500 | 350+ |
| Site Speed | 1.8s | 2.6s | 3.5s | 2.1s |
| SEO Optimized | 0.2% | 16.6% | 15.2% | 95% |
| SSL Secure Site | 78.6% | 99% | 83.8% | 100% |
| Google Analytics Installed | 100% | 96.2% | 79.4% | 100% |
| Schema Markup | 97.7% | 44% | 35% | 100% |
| Top Website Features | VetNetwork/Vivio | Corporate | Independent | iVET360 |
| --- | --- | --- | --- | --- |
| Websites Reviewed | 139 | 500 | 500 | 350+ |
| Site Speed | 2.6s | 2.6s | 3.5s | 2.1s |
| SEO Optimized | 19.7% | 16.6% | 15.2% | 95% |
| SSL Secure Site | 92.7% | 99% | 83.8% | 100% |
| Google Analytics Installed | 70.1% | 96.2% | 79.4% | 100% |
| Schema Markup | 36.5% | 44% | 35% | 100% |
| Top Website Features | VetScene | Corporate | Independent | iVET360 |
| --- | --- | --- | --- | --- |
| Websites Reviewed | 123 | 500 | 500 | 350+ |
| Site Speed | 2.7s | 2.6s | 3.5s | 2.1s |
| SEO Optimized | 31.5% | 16.6% | 15.2% | 95% |
| SSL Secure Site | 88.9% | 99% | 83.8% | 100% |
| Google Analytics Installed | 28.2% | 96.2% | 79.4% | 100% |
| Schema Markup | 61.6% | 44% | 35% | 100% |
| Top Website Features | Vetstreet | Corporate | Independent | iVET360 |
| --- | --- | --- | --- | --- |
| Websites Reviewed | 286 | 500 | 500 | 350+ |
| Site Speed | 3.1s | 2.6s | 3.5s | 2.1s |
| SEO Optimized | 0% | 16.6% | 15.2% | 95% |
| SSL Secure Site | 0% | 99% | 83.8% | 100% |
| Google Analytics Installed | 97% | 96.2% | 79.4% | 100% |
| Schema Markup | 0% | 44% | 35% | 100% |
| Top Website Features | ViziSites | Corporate | Independent | iVET360 |
| --- | --- | --- | --- | --- |
| Websites Reviewed | 325 | 500 | 500 | 350+ |
| Site Speed | 3.7s | 2.6s | 3.5s | 2.1s |
| SEO Optimized | 0% | 16.6% | 15.2% | 95% |
| SSL Secure Site | 100% | 99% | 83.8% | 100% |
| Google Analytics Installed | 63.7% | 96.2% | 79.4% | 100% |
| Schema Markup | 96.5% | 44% | 35% | 100% |
| Top Website Features | Weebly | Corporate | Independent | iVET360 |
| --- | --- | --- | --- | --- |
| Websites Reviewed | 267 | 500 | 500 | 350+ |
| Site Speed | 4s | 2.6s | 3.5s | 2.1s |
| SEO Optimized | 0% | 16.6% | 15.2% | 95% |
| SSL Secure Site | 60.8% | 99% | 83.8% | 100% |
| Google Analytics Installed | 0% | 96.2% | 79.4% | 100% |
| Schema Markup | 0.4% | 44% | 35% | 100% |
| Top Website Features | WhiskerCloud | Corporate | Independent | iVET360 |
| --- | --- | --- | --- | --- |
| Websites Reviewed | 867 | 500 | 500 | 350+ |
| Site Speed | 3.1s | 2.6s | 3.5s | 2.1s |
| SEO Optimized | 25.5% | 16.6% | 15.2% | 95% |
| SSL Secure Site | 100% | 99% | 83.8% | 100% |
| Google Analytics Installed | 99.7% | 96.2% | 79.4% | 100% |
| Schema Markup | 99.3% | 44% | 35% | 100% |
| Top Website Features | WIX | Corporate | Independent | iVET360 |
| --- | --- | --- | --- | --- |
| Websites Reviewed | 913 | 500 | 500 | 350+ |
| Site Speed | 3.2s | 2.6s | 3.5s | 2.1s |
| SEO Optimized | 16.2% | 16.6% | 15.2% | 95% |
| SSL Secure Site | 98.6% | 99% | 83.8% | 100% |
| Google Analytics Installed | 1.9% | 96.2% | 79.4% | 100% |
| Schema Markup | 96% | 44% | 35% | 100% |
| Top Website Features | Zesty.io | Corporate | Independent | iVET360 |
| --- | --- | --- | --- | --- |
| Websites Reviewed | 188 | 500 | 500 | 350+ |
| Site Speed | 3.2s | 2.6s | 3.5s | 2.1s |
| SEO Optimized | 3.9% | 16.6% | 15.2% | 95% |
| SSL Secure Site | 83.8% | 99% | 83.8% | 100% |
| Google Analytics Installed | 9.5% | 96.2% | 79.4% | 100% |
| Schema Markup | 1.1% | 44% | 35% | 100% |
Access This Data


AND MORE