Meet The


Management
Naya


Tabby Cat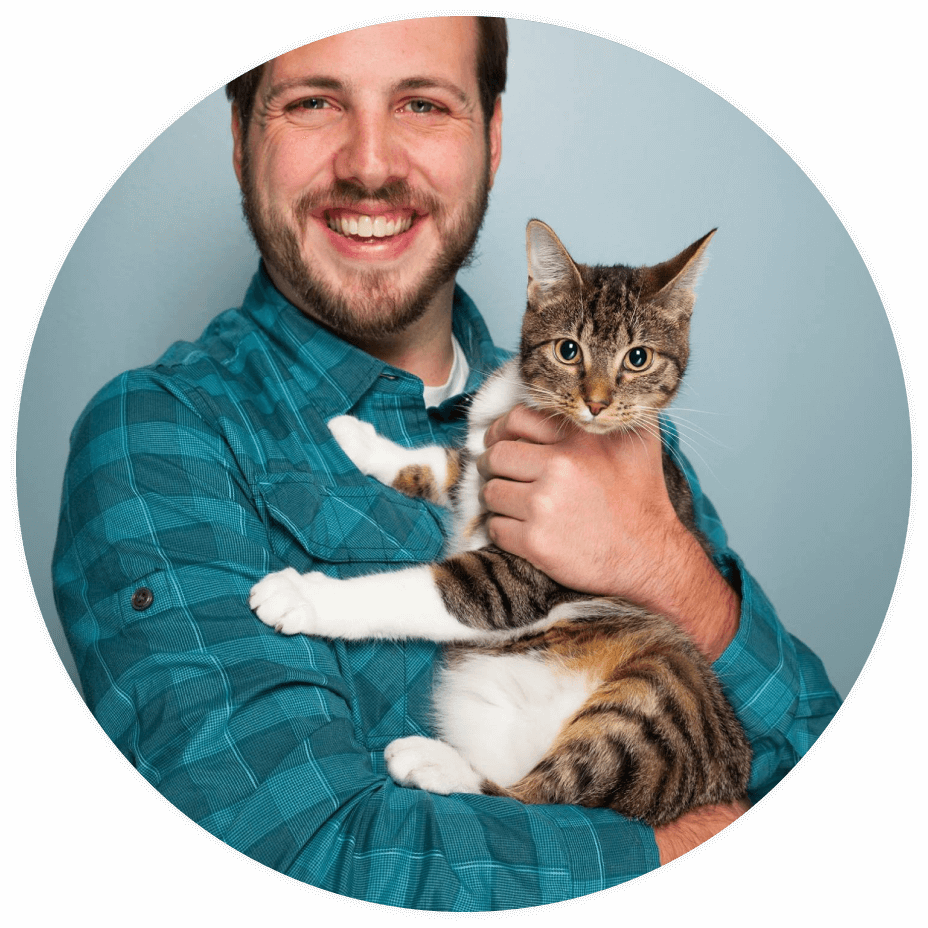 Drew Vandeberghe
Co-Founder & Chief Operating Officer
Drew brings a unique blend of experience to iVET360, from a deep understanding of marketing and branding to adult education and behavioral knowledge. At iVET360, Drew manages the delivery of marketing services, which has produced double-digit new client growth for iVET360 clients for five straight years. He also speaks nationally on the importance of foundational marketing for veterinary hospitals and how to develop and implement robust marketing budgets.
Drew is a Portland native, and he graduated from the University of Oregon, where he studied marketing and economics. After college, Drew moved to South Korea, where he taught English for three years while receiving a certificate in adult education from the University of Cambridge. Following his return to Portland, he enhanced his marketing skills by focusing on digital delivery, primarily in the private practice healthcare industry.
Drew has managed and trained on multiple learning management systems, and he has developed seamless marketing support processes for prominent private practices throughout the United States and Canada. Drew currently raises two fun-loving, easy-going cats named Figaro and Josette.
eleanor


french bulldog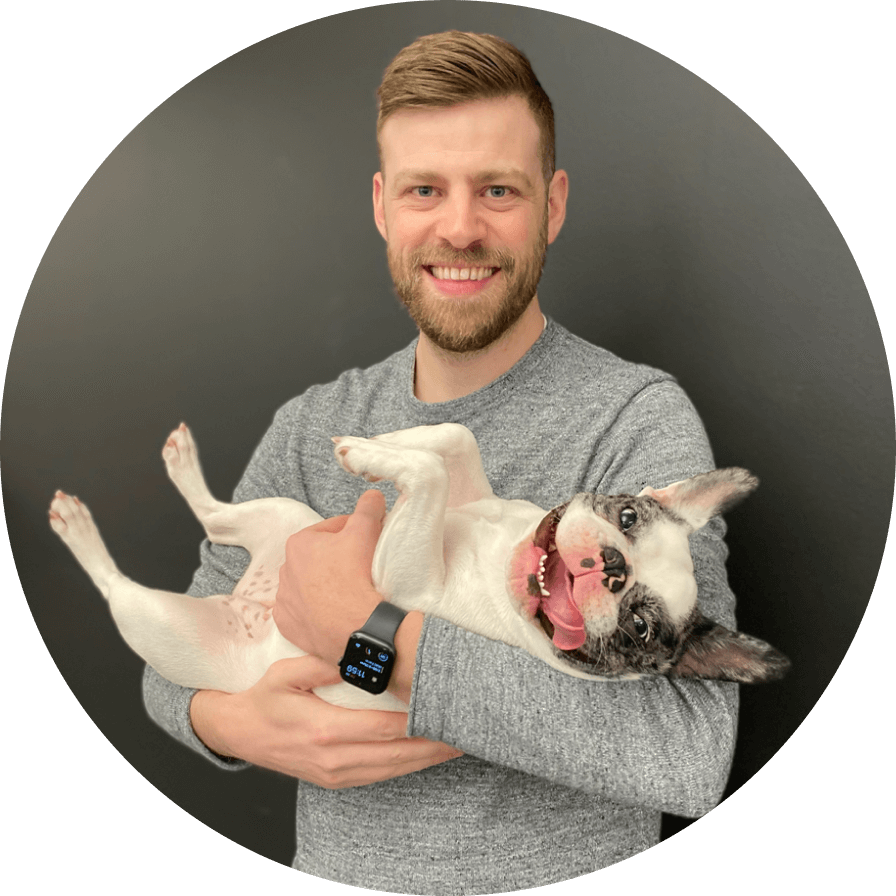 Justin Vandeberghe
Co-Founder & Chief Revenue Officer
As the CRO at iVET360, Justin is in charge of the both new business development and creation of marketing services delivered to clients. In this capacity, he manages the sales development team and internal creative team consisting of developers, copywriters, and designers along with managing the creation of all-new branding and marketing initiatives. In addition to these responsibilities, Justin oversees iVET360's annual Veterinary Marketing Benchmark Report, which analyzes and discusses crucial marketing trends in the industry—this report has been distributed and downloaded nationally, including at the university level.
Justin started his career as a brand designer at Liquid Agency, a creative and branding agency based in Silicon Valley, where he worked with clients such as adidas, Intel, Adobe and HP. With the support of Liquid's executive team, Justin left to run his own digital-specific marketing and social agency and created Vandeberghe Media.
At VM, Justin assembled a team of designers, content creators, and programmers who helped establish VM's reputation for providing digital marketing strategies that generated results for brands such as Def Jam, Olive, Velodyne, and Slice. Justin then moved into the human healthcare industry with Audigy Group and Stratus Dental Group, where he created industry-leading digital marketing programs and tools that documented new patient growth for over 600 private audiology and dental practices.
Justin is the father of a Boston Terrier named Sir André, Frenchie named Eleanor and two lazy felines named Lily and Miles.
Dari


tabby cat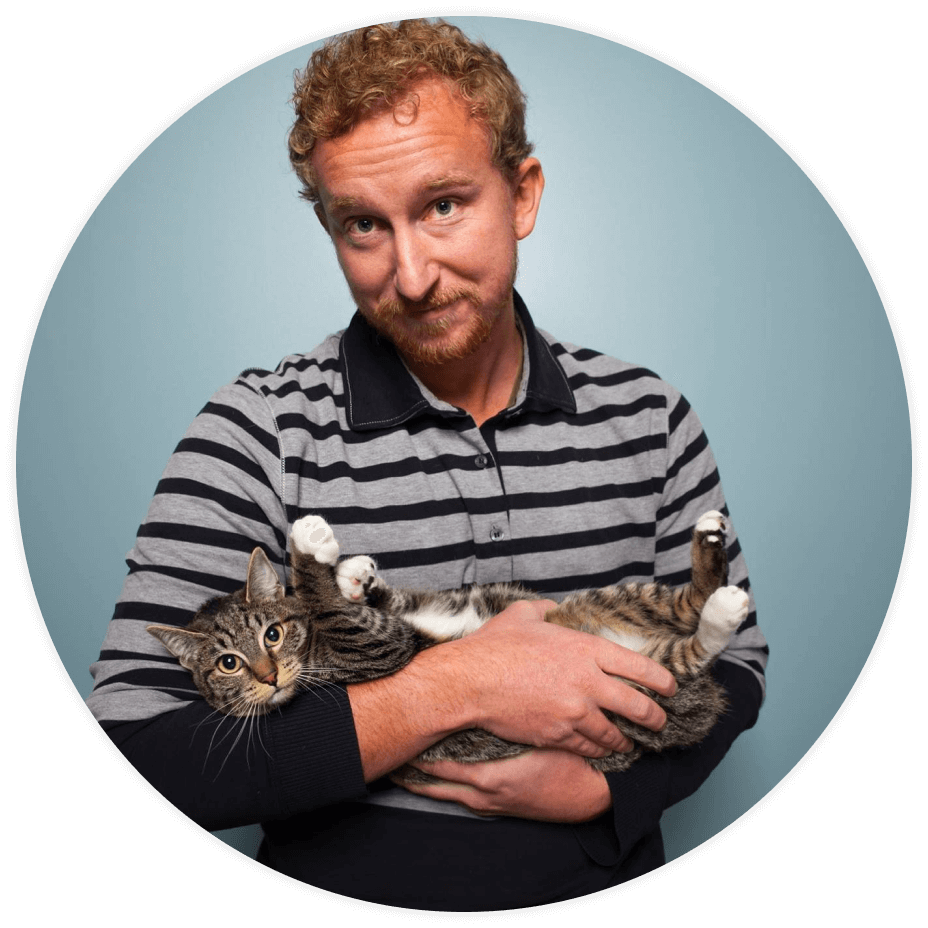 Oliver Roller
Co-Founder & Chief Technology Officer
Oliver brings a diverse set of operational experience and private healthcare management knowledge to the iVET360 Management Team. In his role here, Oliver manages the Pulse platform as well as oversees the analytics managers who delivery analytics services to clients. Oliver's private practice experience started at a young age at a practice where his father was a nationally recognized dentist. After graduating from the University of Oregon with a degree in finance and entrepreneurial studies, he established a successful career as an investor, producer and operations director for an independent feature film company.
When he moved to Portland, he reentered the world of private practice and spent seven years working in management services for private healthcare clinics. Oliver was instrumental in building one of the fastest-growing companies in the Portland metro area, Fuel Medical Group, which serves leading otolaryngology clinics all over the country. Oliver is the father of two pleasant little rescue cats named Dari and Naya and a Portuguese Water Dog named Nash.
From Portland


With Love
Business Development
Kina Roach, Client Engagement Manager
Advisory Group
Kim Freeman, DVM, DACVIM (Oncology)
Matthew Murray, Executive Board Chairman