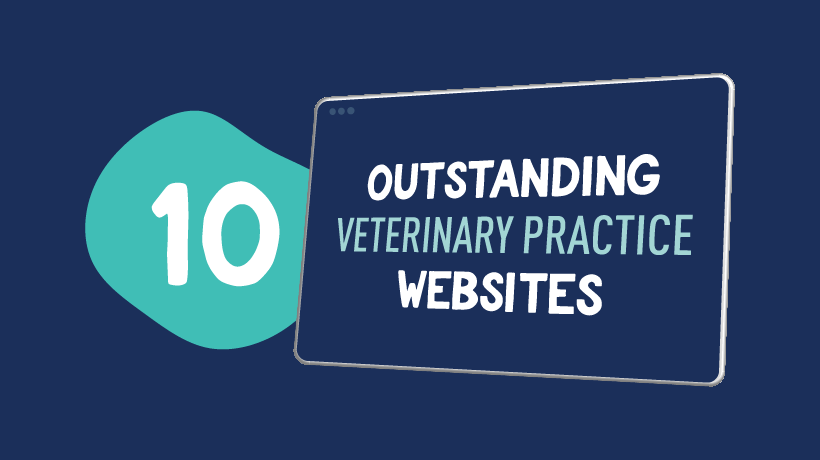 The 10 Best Veterinary Hospital Websites in 2023
Since iVET360 builds hundreds of veterinary practice websites every year, we thought we'd take a look and see which practices are doing it best, and what makes them great. The fact is that veterinary medicine is a very specific industry requiring more than just a cute-puppy-licking-the-screen video and a phone number. You need something that is going to convey your practice's mission and trust in your brand.
If you're considering renovating your hospital's online home, this is a good place to start for ideas and inspiration. The sites that made our list this year are overachievers in terms of look, content, and function. You'll see that they share important features like prevalent and frequent calls to action, easy navigation, and effective representation of that practice's culture and personality.
For additional insight, we also bribed our in-house creative team of designers, developers, marketing managers, and copywriters to provide their thoughts so you can better understand what you're seeing—and sometimes not seeing—that makes these sites stand out.
---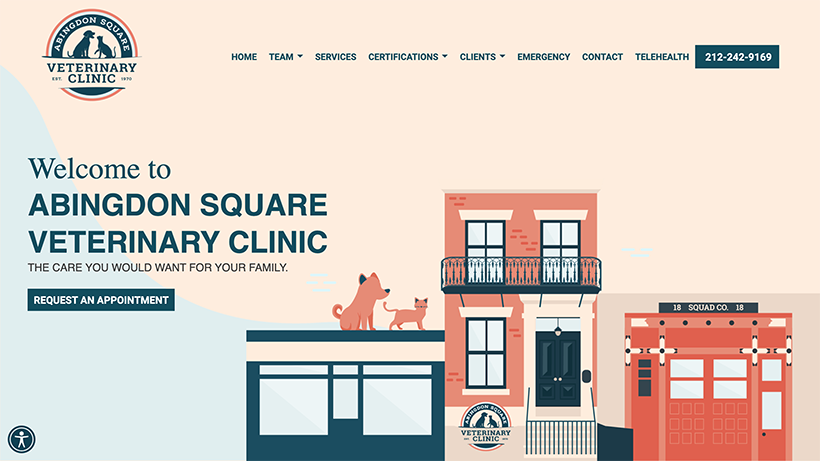 This website remains the favorite of most of our creative team, in great part due to the custom illustrations and content. Our designers like that Abingdon's site is very graphic-heavy with not a lot of imagery, giving it a modern twist. Empty space is utilized to give your eyes time to take in all the icons.
Content is important to this practice owner, so the copy was written to appeal to the urban and somewhat specific demographic of NYC's West Village.
iVET360 Senior Web Developer Brandon Kudo reveals that this site is also custom from a build perspective. "Every page was created to provide clients with the best possible user experience," he explains.
---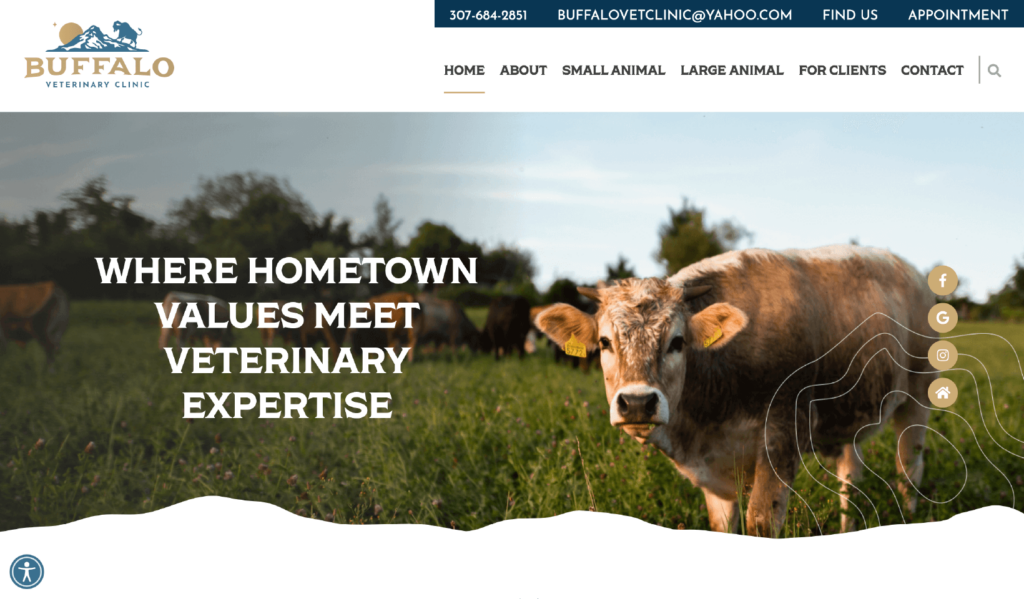 Buffalo Veterinary Clinic came to iVET360 for a full rebrand and is a great example of what our team can do when we're given an open runway.
Websites are usually the first place a potential client will see a hospital's brand, so it's important that the branding reflect the quality of care shown to animals. In this case, the site is visually welcoming, easy to navigate, and based on images and written content, very clear about this kind of practice they are. That's key, according to iVET360's Creative Director Tom Dorwaldt.
"Any hospital can freshen their logo—but a brand that has been fully developed shows a practice that is not only conscientious about the care of animals but about the hospital as a whole," he explains. "The integration of design, development and copy tells a story, and because we have a full in-house agency, it's something we're uniquely able to do for clients."
---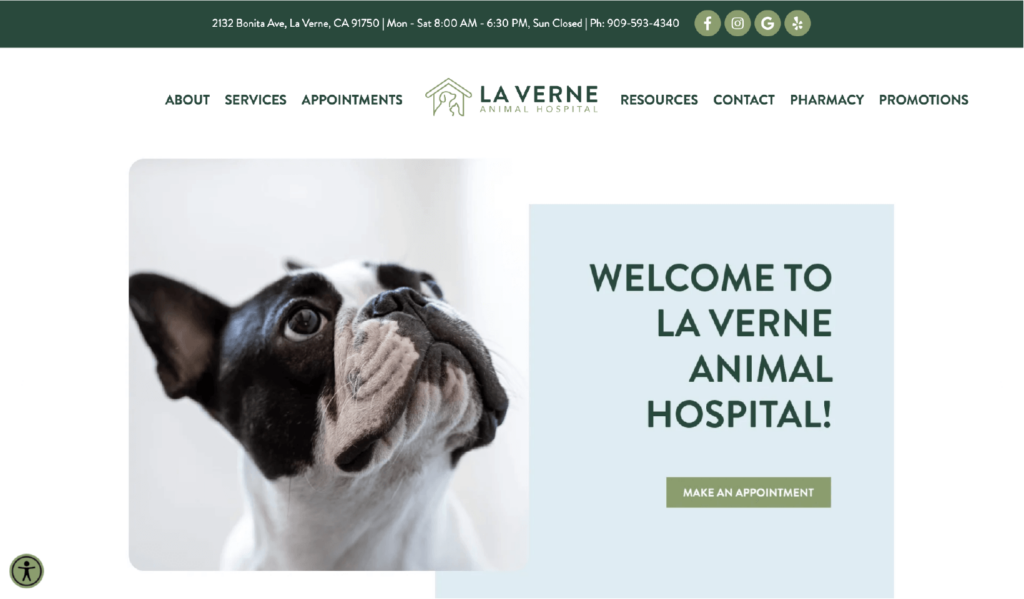 Another practice that came to us for a full rebrand after getting new ownership, Laverne Animal Hospital worked with us to update their image, hoping to convey a more modern feel that better fits their current mission and future goals.
"Using a soft color palette really tells pet owners this is a kind, compassionate team of doctors and techs," says iVET360 Lead Designer Lindsay Michael. "The simple design also suggests a straightforward, non-intimidating approach to pet care."
---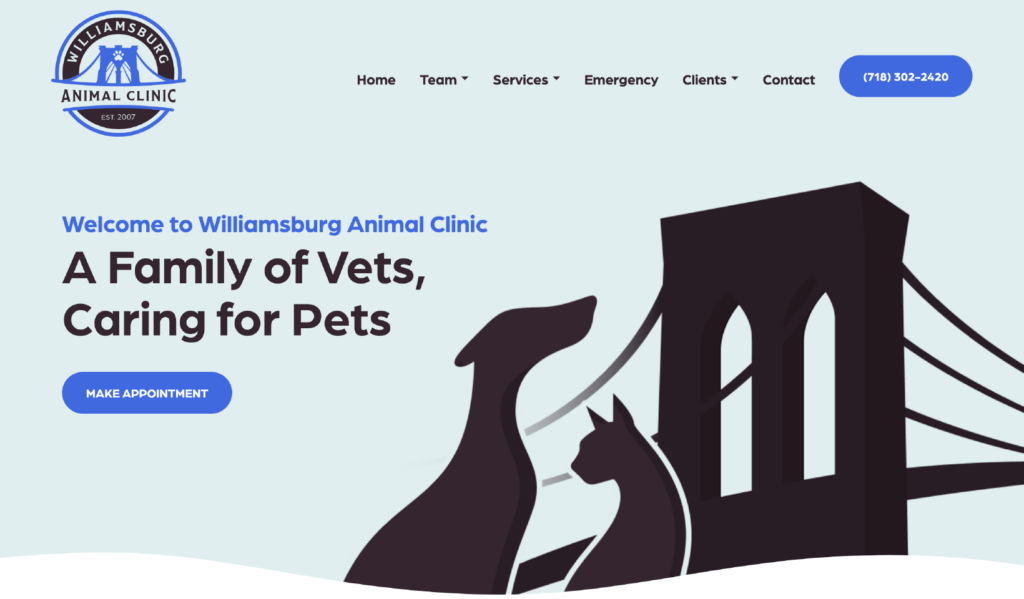 Like Abingdon Square, this hospital chose a highly illustrative look to set the tone for the client experience: one that is local, friendly, and trustworthy. In addition to a very clean look, this site is also super easy to use and performs smoothly as it moves to different pages and illustrated images.
"A great example of the simplicity and clarity of this site is the main Services page," points out Michele Coppola, iVET360's Senior Copywriter. "It gives the client the opportunity to learn more without looking crowded or too text heavy."
---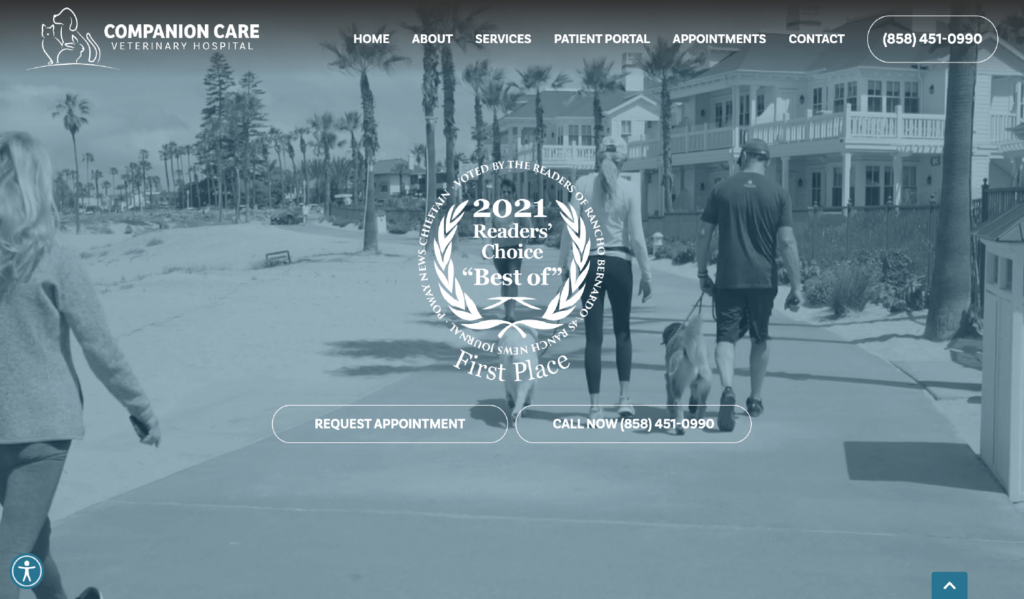 An upscale, award-winning hospital in San Diego, Companion Care needed an online home that reflected their community and status. The homepage features eye-catching video that's not overwhelming as well as smooth-running animations and interactions throughout the site.
That's all by design, says Brandon Kudo, Senior Web Developer at iVET360. "We wanted to give clients get the feeling of a luxury experience before they ever set foot in the door!"
---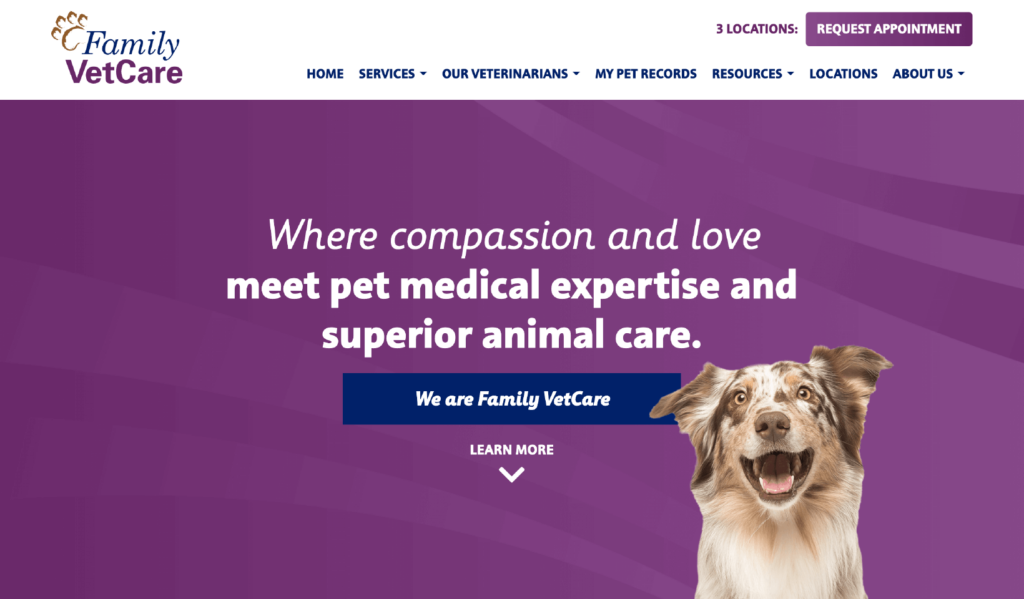 This multi-location practice's appealing site gives equal weight to its various locations, while assuring the user that their experience will be a seamless one no matter which hospital they visit.
The colors are vibrant but not cheap-looking, and it's a highly reliable, functional site that won't need constant updating to feel current. "It's no-fuss and built to last," says Dorwaldt. "That's a real plus to practice owners, who have so much on their plates these days."
---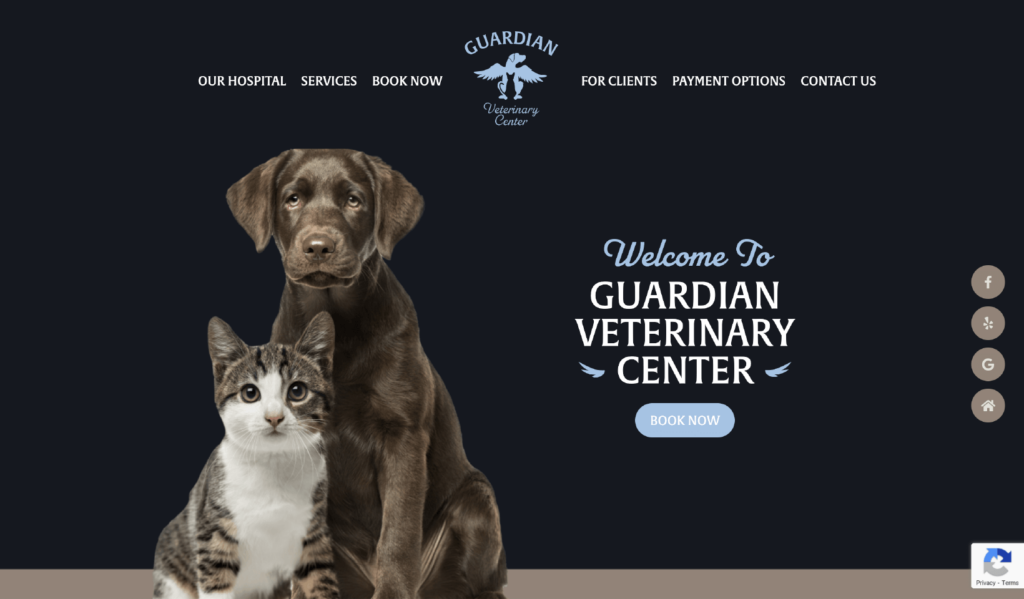 This new practice requested full branding, collateral, and a website that conveyed their commitment to the most advanced, high-quality medicine as well as their warmth and investment in the local community. This site is unique in that they chose a darker theme and typographical treatments throughout, making it very eye-catching and engaging.
Coppola says the focus on the owner/veterinarian and his family—including a pre-roll video introducing the practice on the homepage—really goes a long way to achieving the practice's branding objectives. "You feel like you know them before you even have your first appointment."
---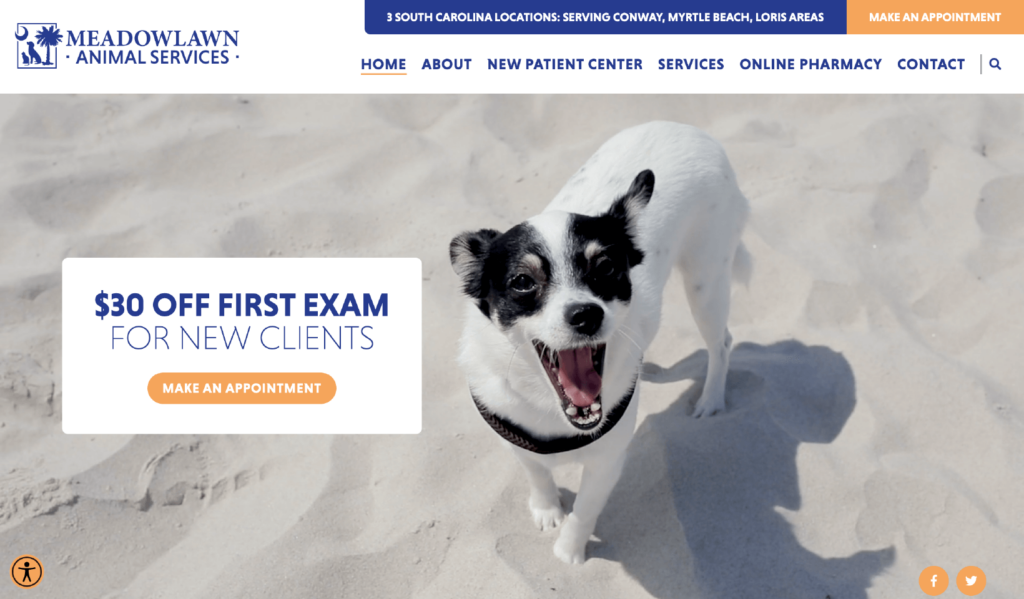 Multi-hospital practices such as this one benefit from this type of clean, easy-to-navigate site that highlights their comprehensive services as well as the various locations.
"The bright, uncluttered look and functionality of this site makes it a real winner," says iVET360 Web Developer Wilkes Booth. "It puts new and established clients at ease and reflects the sunny, easygoing culture of the community where they're located."
---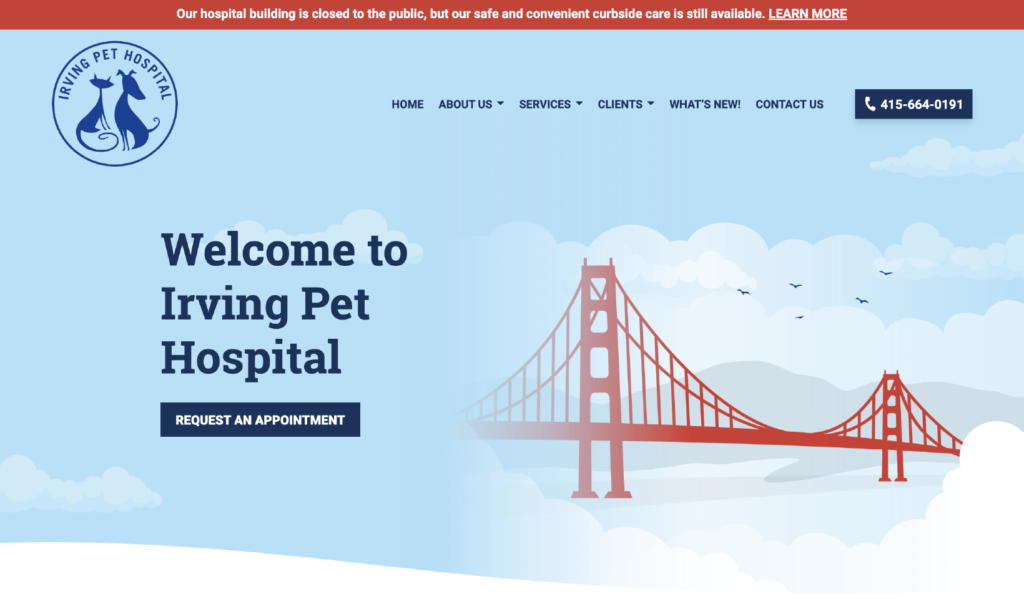 This hospital's "illustrative" branding has actually evolved with them over the years to become the fresh style you see today. Part of that evolution was to focus their marketing efforts on recruitment, which included building out a more informative Careers page.
Overall, this site is approachable and playful, with efficient content. It showcases the fact that IPH is an established, respected San Francisco practice while not feeling stale or dated.
---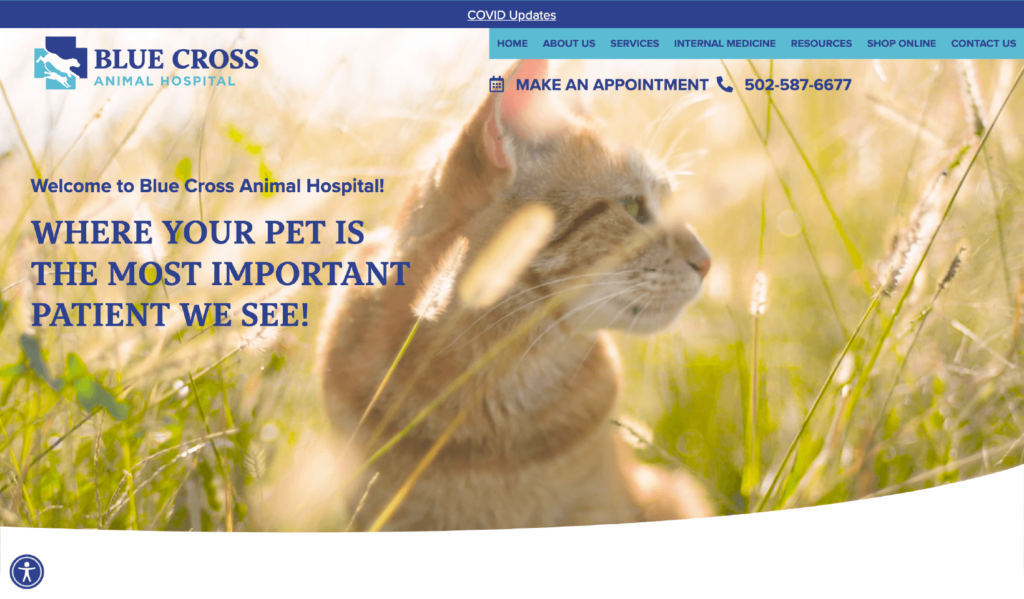 Seamlessly blending separate brands together is no easy task, but this site design does just that. Operating within the same facility, but with a need to distinguish between the two, this practice needed to promote its internal medicine specialist while prioritizing the primary hospital branding throughout the design.
The result is both cohesive and clear. The blue palette instills trust but isn't stuffy, while the subtle animations and straightforward interactions enhance the feeling of comfort as prospective clients explore the site.
Bottom line? The purpose of a practice website is to inform and turn pet owners into clients. All of these sites excel at conversion and look good while they do it—and because we're data nerds here at iVET360, we have the stats to prove it.
If your practice needs a new website, reach out and we'll be happy to talk to you about what's possible. While iVET360 specializes in full digital marketing services, we also offer an affordable website-only option—with no strings and no long-term contracts.