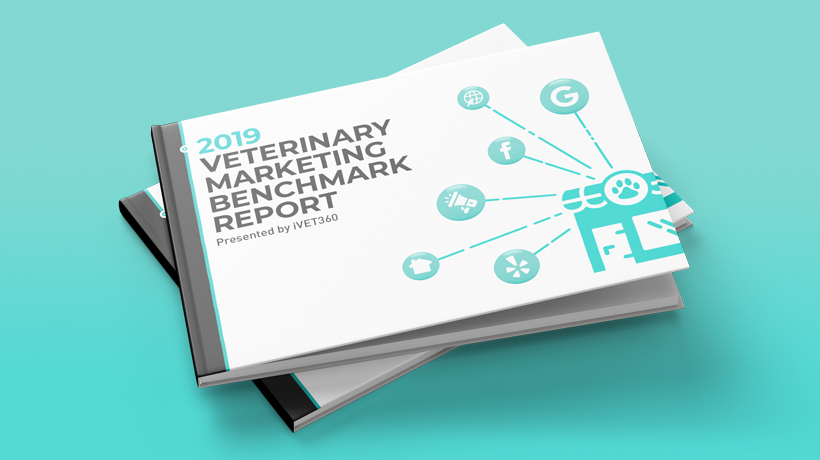 iVET360's 2019 Veterinary Marketing Benchmark Report: Analysis of 1000 Veterinary Practices Reveals Keys to Client and Revenue Growth
PORTLAND, Ore. – For the third year, iVET360, a veterinary services company with clients in all 50 states, has analyzed the digital marketing metrics of 1,000 accredited hospitals and compiled a report providing insightful statistics and trends in veterinary marketing.
The 2019 analysis has added an additional 10,000 data points for a total of 37,000 data points, revealing the best digital marketing practices for hospitals looking to reach clients and potential clients in a marketplace gone almost completely digital—and mobile. Also new this year is data and how-to basics for Nextdoor Local Deals, ADA-Compliant Websites, Google Offers, and six other new marketing options. This is crucial information for any veterinary practice and includes:
the simple fixes that will help your website stop competing with itself, instill trust in users, and increase search engine visibility
the social media site you should be using and advertising on that most of your competitors are ignoring, and which has seen a 400% return on investment for some of our clients
why practices using this one digital marketing tool have bucked the trend of declining new client growth
"Along with providing marketing assistance to veterinary hospitals, our goal is always to help more pets by educating the industry on the most current and relevant marketing methods," says Justin Vandeberghe, Managing Director of Creative Services at iVET360. "We hear regularly from hospitals around the country asking us what other practices are doing, and what they should be doing. This report outlines what the best digital marketing practices are, how to use them, and what a hospital can expect to achieve when they do."
Veterinary practices can download this report as well as receive a complimentary all-inclusive digital report of their business (within 24 hours) by contacting iVET360 and providing their hospital name, website, and email address. For more information on this report and to receive a hospital analysis, click here.