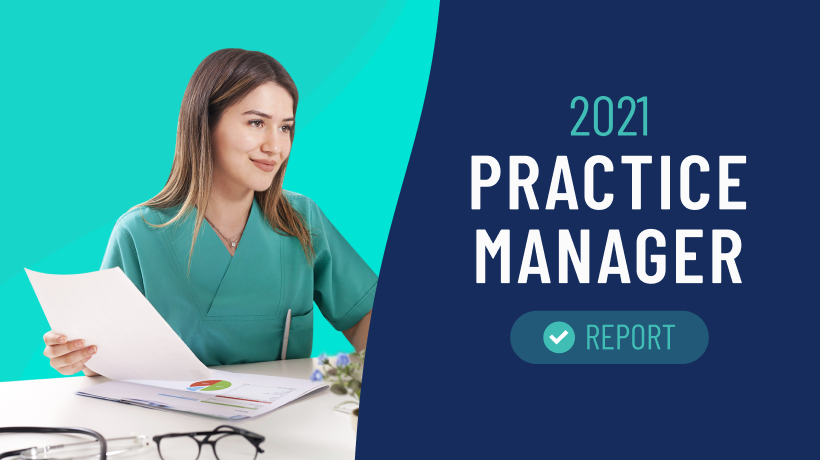 iVET360 Releases 2021 Practice Manager Report
The largest comprehensive survey of veterinary practice managers nationwide
Portland, OR—iVET360 has released the veterinary industry's first-ever Practice Manager Report and made it available to download for free.
This survey took the pulse of 683 practice managers in 49 states and provides the largest, most comprehensive survey the industry has seen, resulting in data that reveals the true state of the veterinary industry beyond just revenue numbers.
The survey responses show some expected pain points such as recruiting and hiring, but also includes surprising information about how practice employees are managing—or not managing—the massive changes in the industry brought on by the pandemic.
Even so, the point of the survey wasn't to underline how difficult things have become, according to Heather Romano, Managing Director, HR & Training.
"We wanted to use this survey to help practice managers understand that they are not alone in their challenges," Romano explains. "We also felt a need to accurately identify the issues and their causes so we could then assist the industry in finding solutions."
To that end, we enlisted our iVET360 Human Resources and Training team to look at the data and as part of the report, offer insight and advice about how the industry got to this point—and what practice managers and owners can do to alleviate some of the pressure on themselves and their employees.
iVET360 hopes to publish the Practice Manager Report annually to get a true inside look at the state of the industry.
---
Established in 2013 and headquartered in Portland, Oregon, iVET360 is a practice management services company that provides critical support to veterinary hospitals across the nation. Their specialists educate and assist veterinary practices with marketing, staff development, and analytics to ensure complete implementation of proven business strategies into the daily activities of the hospital.