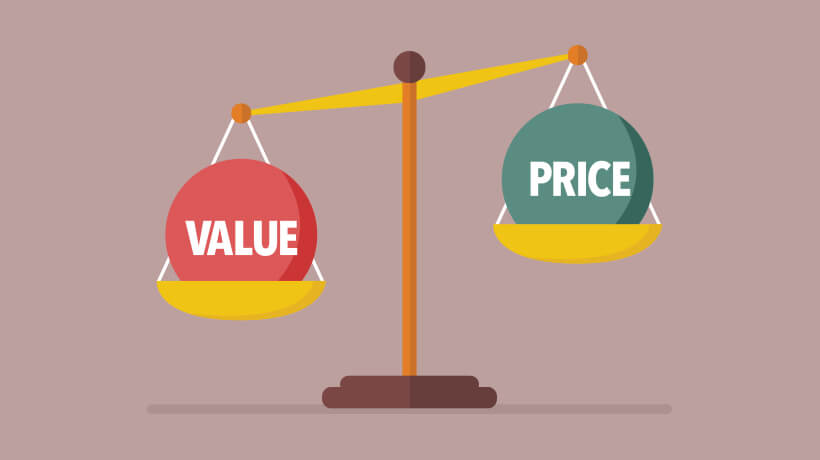 Understanding Value-Based Strategic Pricing for Animal Hospitals
Of Pets and Profits
The VHMA recently published a whitepaper called "Value-Based Strategic Pricing for Veterinary Practices." The paper was written based on findings from the 2018 VHMA Critical Issues Summit, which consisted of 43 industry thought-leaders. The goal of the summit and subsequent whitepaper was to outline the current state of pricing structures and to provide guidelines in bringing a more strategic approach to pricing in the veterinary space.
The report contains many valuable findings as it discusses a variety of the philosophies that we preach every day at iVET360. At iVET360, we take a holistic approach to assessing and recommending change to the hospitals we partner with. Every practice we work with is unique and because of this, we do not believe in a one-size-fits-all approach.
We do believe, however, in the core philosophy that a healthy hospital is always profitable, always growing and always maintaining excellent staff who will ultimately deliver the highest quality of care to the animal community. The growth aspect is very important to us, especially when you consider that our hospitals are experiencing increasing client counts compared to the rest of the industry (Figure 1).
The VHMA whitepaper embodies the philosophy of supporting effective pricing and communication to clients to help increase or maintain profitability in the practice—meaning, promoting competitive wages and allowing for reinvestment is a result of effective pricing/good profitability.
---
Key Performance Indicators and Cost of Goods Margins
At iVET360, one of our primary key performance indicators (KPIs) is net profit margin. The biggest area of improvement we see in hospitals to affect net profit margin is the cost of goods (COGs) margin.
In any fee structure discussion, we first start with COGs to determine how big of a problem (or small of a problem) our fees might be. Twenty percent COGs is the goal, but there are eccentricities by practice that would sway us sometimes above or below this target, including revenue mix, how your fees are set up and internal inventory protocols.
If we do pinpoint that fees need addressing, we first start with what we call "shoppable fees"—meaning, common procedures and medications whose value can be determined by comparing prices to local competition. Regarding these shoppable fees, we recommend that a hospital's fees are priced in the top 25 percent within their community. This is sometimes the first chance we get to demonstrate our high value of care in the community to prospective clients.
For products, we recommend maintaining your markup and not racing to the lowest price while competing with online retailers. For services, we recommend bundling them together to provide easier decision-making for clients.
---
Where Do Promotions Fit into All This?
While promotions might sound counterintuitive to a strategic pricing approach, the VHMA whitepaper doesn't necessarily discredit using them. Rather, they recommend tracking any promotions in order to monitor effectiveness. This is where at iVET360 our data-based approach to promotion recommendation comes into play.
One big example of this approach concerns free first exams (FFEs). To track how effective this promotion is, we recently conducted a data-based study with several of our hospitals to determine how profitable (in the long run) it is to offer a free first exam (FFE) to new clients.
Long story short, our study revealed that the practices who did offer an FFE promotion had clients who eventually spent more and who visited these hospitals more often than new clients that came in through other channels, thus increasing growth in the process (Figure 2). In other words, the data revealed that offering an FFE discount is indeed profitable in the long run.
---
Data is Your Friend
At iVET360, we often champion ourselves as a "data-driven company." Meaning, we employ a statistical approach that helps aid us in making key decisions. Looking at the numbers and following this approach can provide peace of mind and act as a guide to pursue—or not pursue—a certain course of action. You can reference our annual Veterinary Marketing Benchmark Report for a better idea of how this data drives us in our decision-making processes.
We also acknowledge that data, analysis, and spreadsheets are (for many people) no fun to deal with, especially for veterinarians and staff whose expertise lies in animal care, not budgeting. Which is why at iVET360 we offer expert analytics services to animal hospitals all across the country.
Our analytics team eats, sleeps and breathes data, and they can assist your practice with monthly budget reviews, revenue optimization, valuation tracking and much more. We have designed our business to assist hospitals with not only analytics but marketing and HR and training, too. Let us handle the non-clinical side so you can focus on what you do best, which is healing companion animals.
If you're looking to accelerate your hospital's operations, increase your client count and ultimately increase your revenue, we encourage you to contact us today so we can discuss what we can do for you.