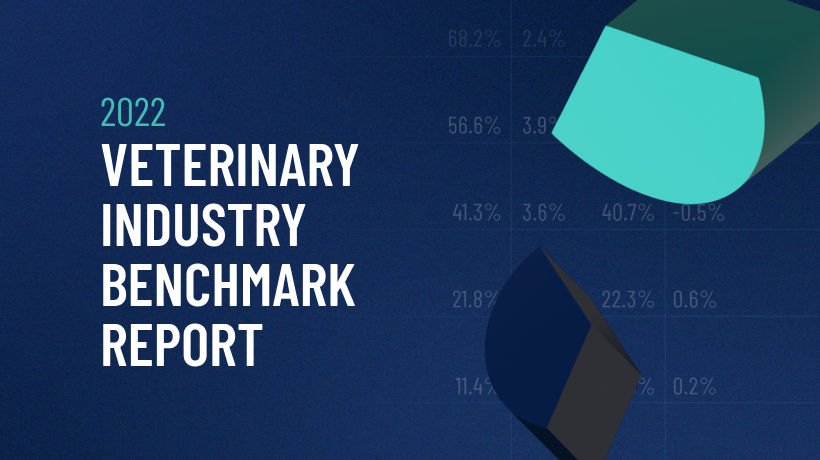 iVET360 releases 2022 Veterinary Industry Benchmark Report free to veterinary practices
Portland, OR—iVET360's 2022 Veterinary Industry Benchmark Report (VIBR) is now available to download for free—and you won't want to miss this deep dive into the operational and financial health of the veterinary business. Expert analysis of data from hundreds of small and large practices nationwide reveals an industry that is stabilizing a bit after another pandemic year but one that is also still struggling with a vastly changed marketplace, especially when it comes to staffing.
This year's report is offered in three formats: a consolidated version for big-picture analysis, a report customized for smaller practices under $2 million in annual revenue, and another report for larger hospitals with revenue of $2 million or more. This year's more notable findings include:
Revenue growth was nearly flat in 2021 and the contributing factors to that growth were dramatically different than what we saw in 2020
No-show clients became a significant problem for a large number of practices
Practices greatly reduced or stopped marketing completely, a short-term expense solution with long-term consequences
The data also showed that the most pressing issue for the industry this past year was balancing increased demand while dealing with ongoing staffing shortages.
"Industry demand continues to be strong, but capturing that demand has become a significant challenge due to an inability for hospitals to find and retain staff," says Oliver Roller, iVET360's CTO and Managing Director, Analytics. "We're seeing a combination of historically high growth figures and at the same time stagnation due to DVM and tech capacity constraints."
The iVET360 team feels strongly that the production of these annual reports is an important contribution to the industry, as it gives independent practices a roadmap for making better business decisions based on actual data.
In addition to the free report download, iVET360 is currently offering interested practice owners a free one-time financial consultation with a member of our highly experienced Business Analytics team. You're under no obligation to sign up with us and there are no strings attached.
Get the 2022 Veterinary Industry Benchmark Report
Download Now