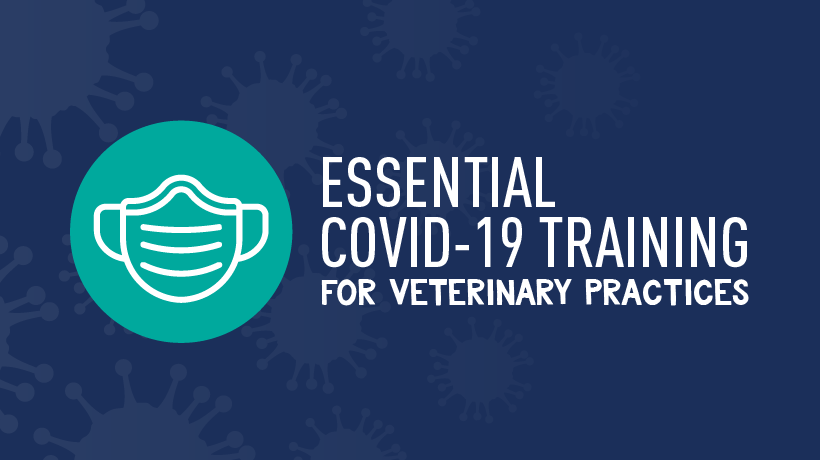 Essential COVID-19 Training For Veterinary Practices
iVET360's LearningVet.com comes down with COVID-19 training for veterinary practices
As we close in on month nine of the pandemic, sixteen states now require that employers provide COVID-19 workplace safety training to their employees. To streamline the process for veterinary practices, iVET360 is now offering a comprehensive COVID-19 safety training course through its exclusive LearningVet.com human resources and training hub.
The course content is consistent with all guidelines from the U.S. Centers for Disease Control and Prevention (CDC) and the Occupational Safety and Health Administration (OSHA). Those guidelines include measures for stopping the spread, recognizing symptoms, specific guidance for veterinary clinics, use of PPE, and more.
"While other companies are offering COVID-19 safety training, few have courses like ours designed specifically to address the needs of the veterinary industry," explains iVET360's Managing Director of HR & Training. "Our courses can also be assigned and tracked through LearningVet.com to ensure compliance, making it easy for busy practices to meet these training requirements."
Even if a practice is not located in a state requiring COVID-19 workplace safety training, the CDC and OSHA are recommending that they offer such guidance to their employees to help slow the spread of the virus at a time when the number of cases are skyrocketing.
COVID-19 Workplace Safety Training courses are provided through iVET360's LearningVet.com, which features a fully integrated performance management platform and training system specifically for veterinary practices.
Click here to see a demo of LearningVet.com courses and features. Ready to sign up and get your team started on the required training? Activate LearningVet.com for your practice here.