Google
Loves Us
ARTFULLY CRAFTED, BUILT TO PERFORM
Your website is your practice's digital home, and just like a physical domicile, it has an address, a personality, and should aim for some curb appeal. It also needs good "bones"— which in this case are things like fast loading speed, relevant content, easy navigation, and solid SEO. Most importantly, your website must be optimized for mobile use, because that's where the majority of your clients will access it.
Localized SEO ready
Fastest websites in the industry
Digital form Integration
ADA Compliance
24/7 Site Monitoring
Unlimited Edits
Nightly Back-ups
Content Delivery Network (CDN)
See All Features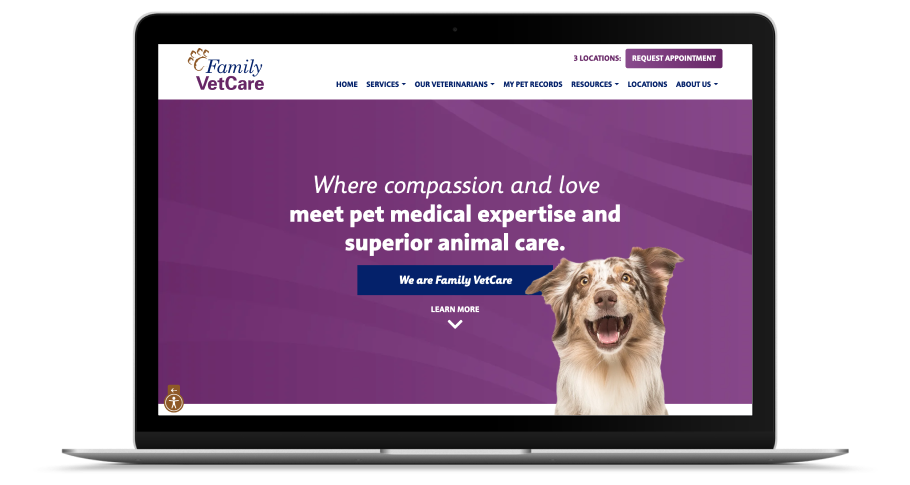 Google-Optimized


Guaranteed

On the first page of Google?
12.7%
Tracking efficiencies in real-time?
81.8%
Secure & safe for visitors?
86.2%
On the first page of Google?
Tracking efficiencies in real-time?
Secure & safe for visitors?
Featured First


Impressions

We build hundreds of industry-leading websites each year—yes, even in 2020—and we put a lot of love into every single one. Click on a photo below to view one of our recent launches!

Swipe To See More
Standard


Features

Your website should include information on the pet care services you offer, ways to contact your veterinary hospital, your hospital's guiding principles and basic biographical information about your veterinarians and veterinary staff to make your clinic feel more personal. We can use your current website's content, or we can work with you to develop brand new, SEO-friendly content that is tailored to your hospital and your voice.

Mobile Responsive Web Design

iVET360's veterinary websites are dynamic, easy to read, and most of all they look and perform great on mobile! With our well-organized layouts, your clients will never have trouble locating important information about your veterinary hospital, like the pet health care services you offer and the days and times you are open. We'll tailor the design so it speaks to your veterinary hospital's brand, and so it looks and works well no matter where your clients access it—adaptability that Google loves and now requires.

Monthly Diagnostic Report

Every month, you'll receive a branded diagnostic report on your website's health. This report details domain authority, visibility on search engines, where your site ranks for top local and national keywords, web pages where your site has been linked, analyses of potential page issues, total website views and traffic from social media. This report allows you to keep a consistent pulse on your site. It also assures you that your iVET360 Marketing Manager stays on the path of the ever-changing search landscape.

Website analytics allow you to see how well your online marketing initiatives are driving up your website traffic. Plus, by tracking how many people visit your website and how they got there in the first place, we can then implement marketing plans to drive up site traffic even more.

iVET360 links your veterinary hospital's social media pages—like Facebook, Nextdoor, and Instagram—to your website so your clients can easily stay connected to you. Social media presence keeps your clients engaged with your veterinary clinic, and by connecting these pages to your website, your clients can easily find you on these social sites.

SSL certificates establish encrypted connections between servers and site users so all transmitted data is protected and safe. Several visual cues will show site visitors that your website is encrypted and secure. The most recognizable is the replacement of the "http" protocol with "https." Next to "https" somewhere in the browser's status or location bar is another visual cue: a picture of a lock. Google favors https sites, so changing to https gives your site a minor ranking boost as well.

Firewall Protection & Malware Detection

Firewalls protect your site from attack, and detection software can eradicate malware before it wreaks havoc on your website. We're able to fight off common attacks like cross-site scripting (XSS) and SQL injection.

The Americans with Disabilities Acts (ADA) is a civil rights law that prohibits discrimination against people with disabilities, and this act can extend to website functionality. Having an ADA-compliant website is an absolute necessity for any practice—not just as a legal concern, bit more importantly to make sure that your site is user-friendly for all people. As an industry-leading veterinary services provider, we are proud to say that 100% of our clients' websites are ADA-compliant.

This is the internet equivalent of dealing with the DMV--only we stand in the virtual line for you! Whether you're on Go Daddy, Network Solutions, or any other domain registrar, we'll take care of registration and renewal information for your practice's website domain name so you don't need to think about it. We'll also help with recognizing domain scams. And don't worry--we may be doing the legwork, but you still own the domain no matter what. We just hold on to it for safekeeping.

Email Safety (SPF, DKIM & DMARC Management)

Terms like sender policy framework (SPF), DomainKeys Identified Mail (DKIM), and Domain-based Message Authentication, Reporting and Conformance (DMARC) may sound intimidating, but essentially these email security tools act like a referral letter you publish on your site, showing that you are a legitimate organization. They prove that an email message is genuine, that it is coming from who it claims to be, and helps protect your practice from malicious activities such as email spoofing and Phishing. We use a combination of all three to keep your domain secure.
Brandon


Senior Manager, Web Development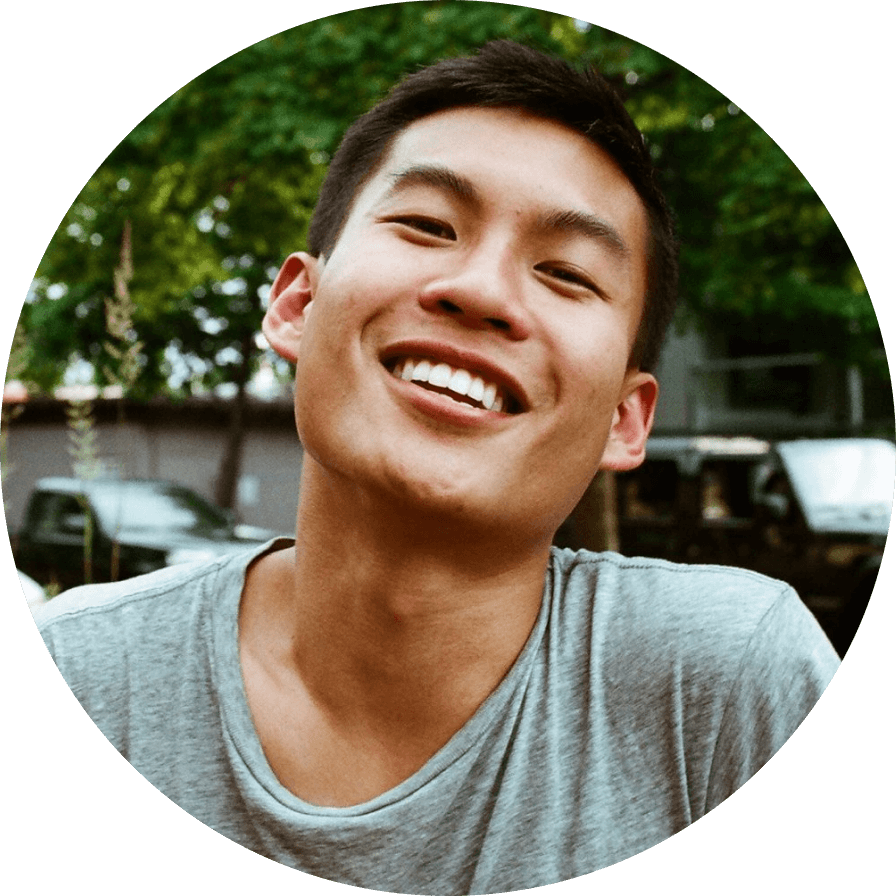 unparalleled customer service, unlimited support
We have a tight-knit team of in-house designers and developers that are always ready to make site updates and provide technical support. Our development team is constantly implementing innovative solutions to make sure your users are safe from malicious software, your information is always backed-up, and your website is performing as efficiently as the day we launched it.
Delivery Team