iVET360's Analytics Platform Provides Industry-Leading Real-Time Practice Insights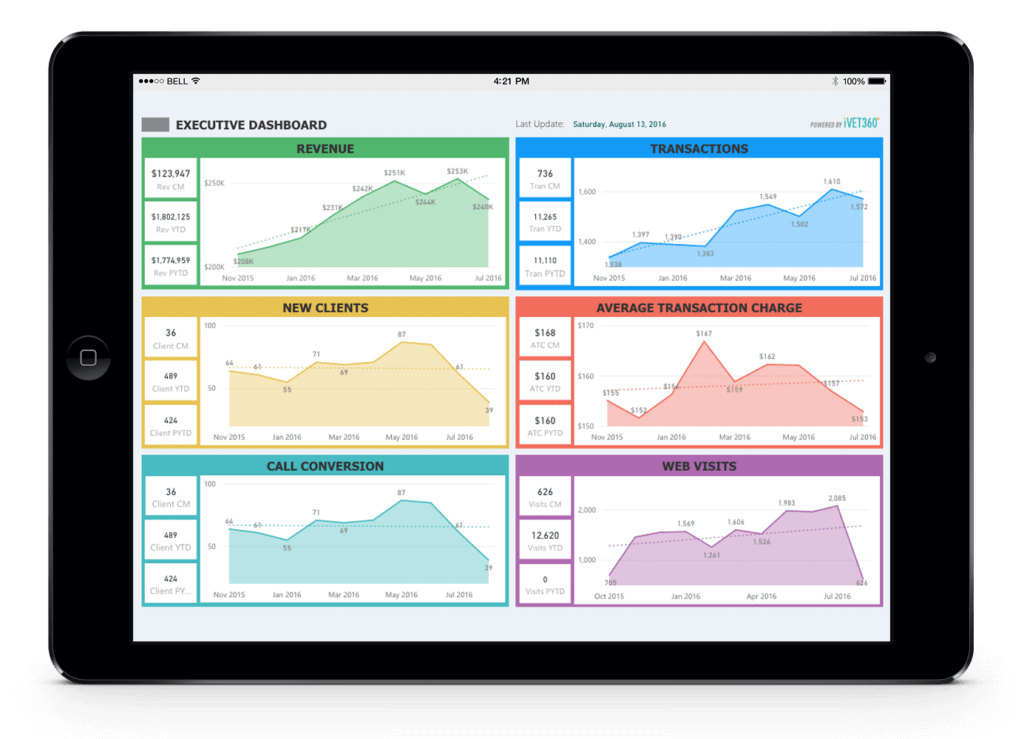 PORTLAND, Ore. – Keeping track of your veterinary hospital's operational and financial data is one of the most important parts of running your business, but it's also one of the most overlooked. According to iVET360, a practice management services company that helps grow veterinary hospitals across the country, all practice owners and managers should filter out trendy data buzzwords and focus on their core, actionable business metrics. To help their clients achieve this and understand their data, iVET360 has developed a new analytics platform called Pulse.
With Pulse, iVET360's clients can track new client growth, revenue, call tracking information like new client conversions, web analytics, and other data trends from numerous sources in real time right from their smartphones, tablets and computers. Pulse offers deeper analyses than the company's previous platform, and because it presents all this data in one location, it allows for more efficient conversations between veterinary hospitals and iVET360's analysts. It's also faster and easier to read.
Like their last platform, Pulse also automatically generates a monthly list of clients who haven't been to your hospital in 24 months so you can boost marketing initiatives to those clients.
"By having real-time data, you can adjust your strategies and tactics for hospital growth as soon as you want to," says Oliver Roller, managing director of analytics at iVET360. "Traditionally, hospitals will look at their key metrics monthly or quarterly, but by that time, the data is old. Pulse is automated so you don't even have to think about it. The data is always there and current. Being on top of this will improve your hospital and push you ahead of your competition."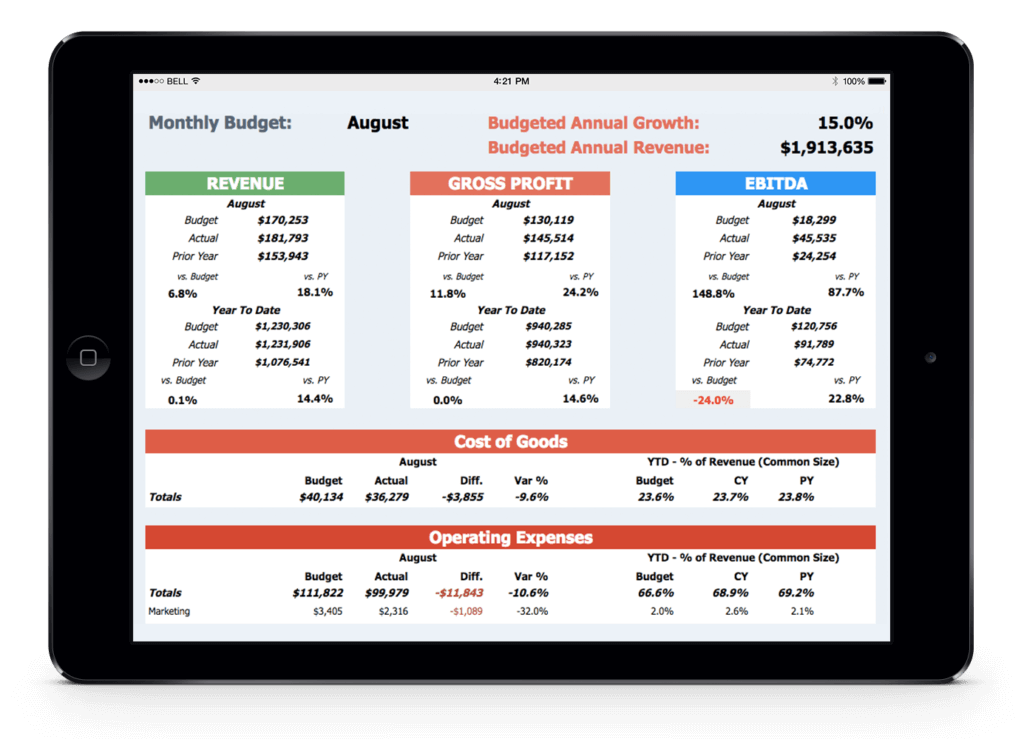 One of Pulse's new features is the Profit Center Tracker, which allows veterinary hospitals to readjust the focus of their marketing initiatives to high-margin service and product offerings like dentals and pest preventatives. With real-time data, the company says, you can quickly tell when your high-margin services aren't performing as well as you budgeted.
"We're combining different data sources from new client web impressions through revenue generation and all the way down to bottom-line EBITDA contribution. This extensive data integration tracks the entire cycle of client experience in the practice and directs focus at the most critical areas," says Roller.
iVET360 provides comprehensive marketing, staff development and data analytics solutions for independently owned primary care veterinary hospitals across the nation. For more information about iVET360's services or to register for their free monthly webinar, visit their website at iVET360.com.
---
About iVET360:
Established in 2013 and headquartered in Portland, Oregon, iVET360 is a practice management services company that provides critical support to veterinary hospitals across the nation. Their specialists educate and assist veterinary practices with marketing, staff development and analytics to ensure complete implementation of proven business strategies into the daily activities of the hospital.
For media inquiries and media interview requests, please contact our public relations firm at 503.765.6360 or [email protected].