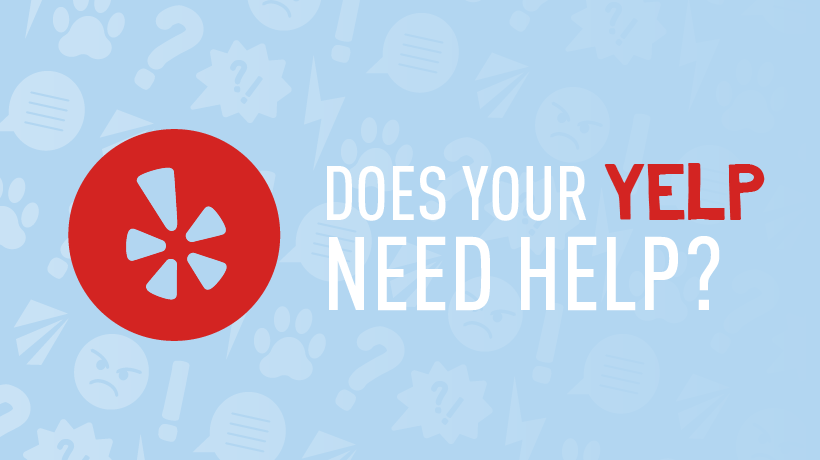 Surprise! Your YELP Page Is Now Unclaimed
Ok, so the status of your Yelp page probably isn't the highest priority for you right now. And if you're like many veterinarians, Yelp may be your least favorite social media platform. However, there's a case to be made that Yelp needs to be back on your radar, and we're going to tell you why.
---
Get Active or Get Unclaimed
In our 2020 Veterinary Marketing Benchmark Report, we found that 45% of veterinary hospitals have unclaimed Yelp pages. That's down 50% since 2019, and there's a specific reason for the decline: Yelp has begun automatically "unclaiming" pages that have been inactive for 90 days or more. Activity can be anything—posts, pictures, responding to reviews, or even just adding to your profile.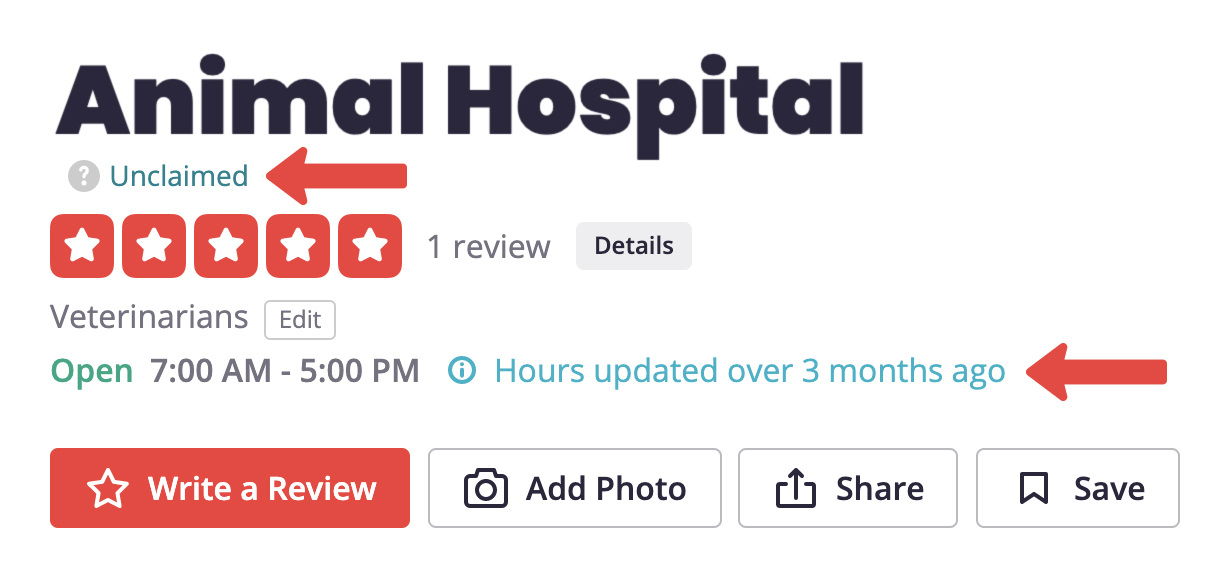 Why is that important? Hospitals with a claimed Yelp profile saw a 51% increase in the number of reviews. The higher the number of reviews and the more active your page, the better you'll rank in Google search results, leading to more clients for your business.
---
142 Million Reasons
Need some more motivation to pay attention to Yelp? Despite its unpopularity with many veterinarians and lower profile than other social media sites, Yelp attracts an average of 142 million unique users every month. That's "unique" as in different people, so we're not just talking about the same super users in California (where Yelp remains hugely popular) going to the site time after time.
It's also important to realize that without an unclaimed Yelp listing, your hospital can't take advantage of all the free tools Yelp offers. It is possible to get maximum value from your Yelp listing without too much investment by responding to reviews, posting current photos, and promoting check-ins with an offer. And remember—all of these activities can eventually translate to your practice having a higher ranking on search engine results.
---
Let Yelp Help
In addition to the tools mentioned above, Yelp has also created timely and useful free features that can be of real help to your hospital as we navigate the coronavirus pandemic. These include "Updated Services" and "Health & Safety Measures" where you can let your clients (and potential clients) know about your hospital's COVID-19 procedures and protocols.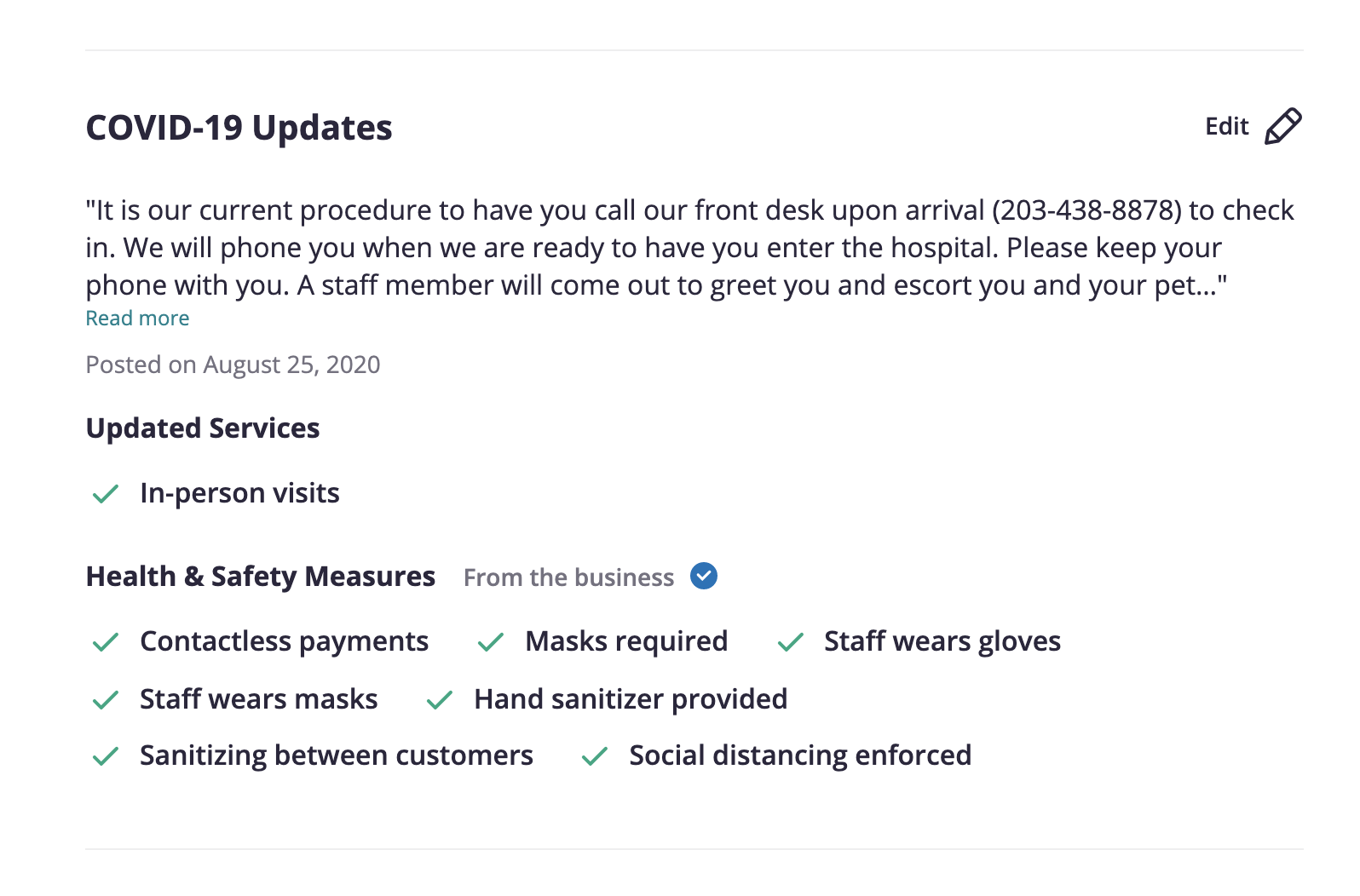 But first you've got to claim that Yelp page. It's simple, and here's how you do it:
Search for your hospital on Yelp.
If your page has not been claimed, there will be a link that says, "Claim your business."
Select this link, and then create a business account.
Once your account is set up, continue the instructions to claim the business.
Yelp will call the number listed on the business page and give you a code.
Once you get this code, type it in to verify.
Of course, now that your profile is claimed, it is on you (or a designated social-media savvy staff member) to keep it active so it stays claimed and benefits your practice. It's likely that even if you're not in California, you have pet parents looking for you on Yelp—so take the time to make sure they can find you.
iVET360 just released the 2020 Veterinary Marketing Benchmark Report, which is our annual survey of digital marketing best practices. We analyzed data from 1000 accredited veterinary practices across all 50 states to give you the information you need to maximize your website and social media game, including Yelp. The report is free, and so is a custom analysis of your hospital!