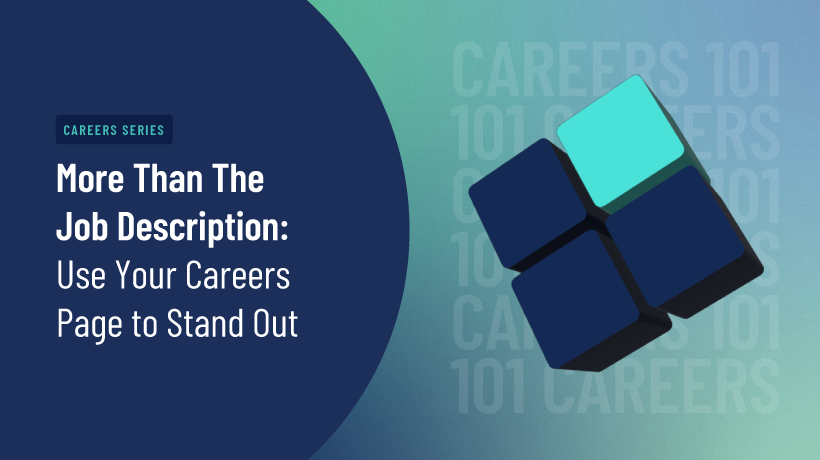 More Than the Job Description: How to Use Your Career Page to Stand Out
When it comes to building a career page for your veterinary hospital, it's not just about listing job duties and requirements. You need to showcase what sets your hospital apart and make it a place people will be excited to work. That's where iVET360 comes in.
The careers page for Best Friends Animal Hospital does an excellent job of telling the hospital's story and capturing its unique culture. One of the standout features of the page is the video, which really brings the hospital to life and gives visitors a sense of what it's like to work there. You can feel the heartbeat of the hospital as you meet Dr. Heim and her story of resilience. This may be a careers page, but you genuinely get a sense of the caring, dedicated team that makes Best Friends Animal Hospital such a special place.
In addition to the video, the careers page includes information about the hospital's values and commitment to providing top-notch care for pets and their owners. All of these elements combine to create a compelling and informative resource for potential candidates, and we believe it's a key factor in the hospital's success in attracting and retaining top talent.
At iVET360, our approach to building your career page is unique. Rather than just listing what the hospital is looking for in an employee, we aim to communicate what sets you apart at your core. But it's not just about the words on the page–We also understand the power of psychology and how to create a dynamic connection with potential candidates. Our expert team knows how to craft a career page that will get more clicks and attract top talent who fit your hospital's culture.
We offer personal attention that the big-box corporate web design companies simply can't match. When you work with iVET360, you'll get a team of experts dedicated to helping your hospital succeed. Don't settle for a generic and uninspiring career page. Choose iVET360 and stand out in the hiring game with a unique and compelling career page that showcases what your hospital has to offer. Your future top employees will thank you.