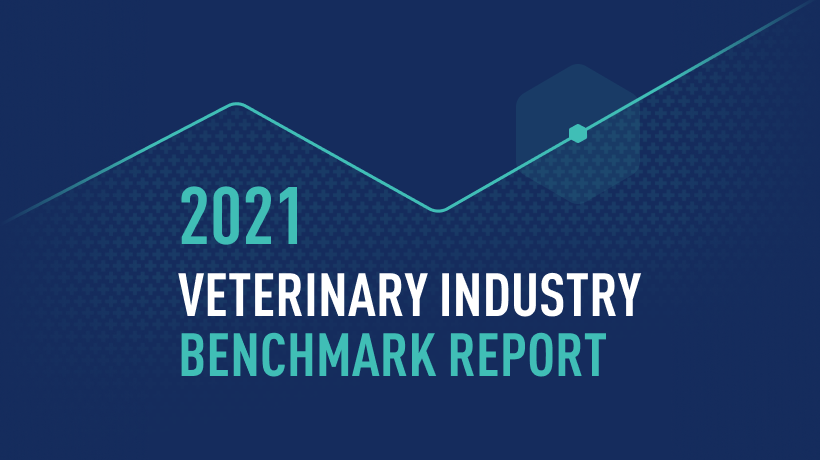 iVET360 Releases 2021 Veterinary Industry Benchmark Report Free to Veterinary Practices
The veterinary industry had a very interesting 2020. If you or someone you know adopted a new furry family member during the COVID-19 pandemic, it will come as no surprise to you that vet hospitals and clinics were busier than ever before. But that's only part of the story.
The rest of it is told in iVET360's first-ever Veterinary Industry Benchmark Report (VIBR). This report, available for download for free, is both big-picture and deep-diving. It brings together the operational and financial data of hundreds of small and large practices with expert analysis from iVET360's analytics team to deliver an account of what happened to the veterinary industry in 2020 and why.
By detailing everything from year-over-year average revenue growth to regional transaction trends and new client activity, it presents, in an easy-to-understand format, a roadmap that independent veterinary practices can use to help prepare for and thrive in the new normal.
Some of the more notable findings this year include:
The bulk of U.S. practices saw an 8.8% jump in revenue in 2020.
New clients accounted for 4% of that growth.
Fixed expenses like rent and labor costs remained stable, allowing profitability to soar.
Clients spent less on boarding and grooming and more on diagnostics.
Prioritizing team member mental health helped practices hold on to valuable employees.
In addition to the free report download, iVET360 is currently offering interested practice owners three months' complimentary access to Pulse, the data dashboard that made such a detailed report possible.
The iVET360 team gets great satisfaction from providing such a valuable report to the industry for free and seeing the resulting growth in independent practices.
"Understanding your hospital's critical data points can be overwhelming at times, but everyone would agree they're imperative to monitor," says Oliver Roller, iVET360's Managing Director, Analytics. "Our services and reporting are set up so that you can stay focused on providing services for pets, while we do the work of bringing to light areas critical to performance and profitability."
Download your free copy of the 2021 Veterinary Industry Benchmark Report here.