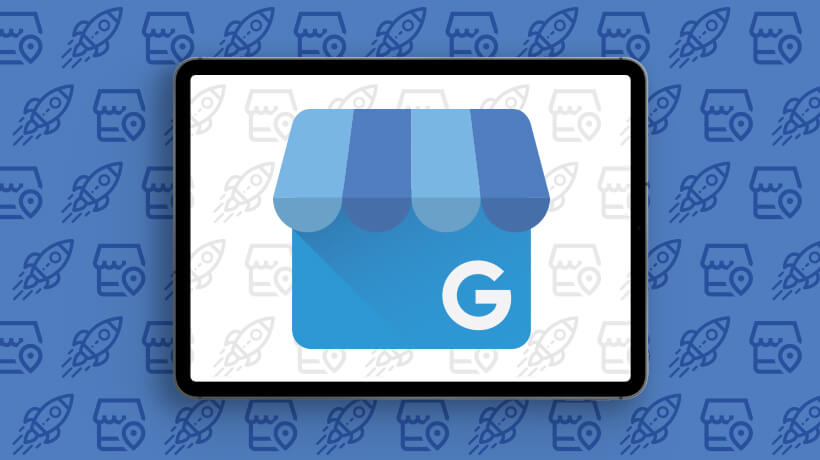 Opening a New Animal Hospital? Here's Your Guide to Fast Local SEO Growth and Visibility
Don't Sleep on Your Digital Strategy
So, you're opening a new animal hospital. First off—congratulations! Many, many people have pets, and the veterinary industry is as prevalent as ever, which means that you're not only in a good position to help animals, but you're also in a good position to make a profit while doing so.
Because your to-do list is probably equivalent to the size of a Great Dane (or for some, a Golden Retriever), we're going to cut to the chase and ask: have you thought about how you're going to optimize your Google search results for your new hospital? If not, it's crucial to think about your digital marketing strategy, especially since our brave new world revolves around the internet as a means of finding information.
Because Google is far and away the most commonly used search engine (but don't forget about Bing!), in this article we'll give a brief overview of how they determine their search engine optimization (SEO) results.
There are three main principles of successful Google Local SEO which we will talk about below: relevance, prominence, and proximity.
---
Let's Talk About Relevance
Relevance, as it pertains to a Google search, is obviously very important. Basically, this means: can Google make a connection between what a user is searching for and the results that show up? Relevancy is Google 101, and it can be further determined by the next two topics.
---
Let's Talk About Prominence
In a perfect world, your hospital will instantly show up at the top of Google once someone in your area searches for a veterinarian. Unfortunately, this is not the case, which means that Google adjusts its search rankings based on the prominence of your animal hospital—as in, they factor in your credibility.
Web prominence can be a difficult thing to determine, but there are several ways that Google decides prominence:
Online reviews
Directories
Getting linked from relevant websites
Basically, to soar to the top of SEO rankings, you need Google to view you as a trustworthy source.
---
Let's Talk About Proximity
As far as local rankings go, Google aspires to show relevant listings that are within close proximity to where the search is being performed. If someone types "veterinarian near me" into Google, the results will reveal animal hospitals that are close to the searcher.
They do this because it would be odd if, for instance, you lived in Hawaii and performed a Google search for a veterinarian, and you see results for hospitals in Kentucky.
---
How Do I Get the Most Out of Google?
Now that we've covered Google searches, we're going to talk about what you can personally do to enhance your Google searchability. Basically, it all revolves around your Google My Business (GMB) listing, also known as the Google Knowledge Panel (GKP) in search results.
The average well-maintained Google My Business listing gets five times more views than listings which haven't been claimed by their owners.

Source: Google
To make a long story short, the Google Knowledge Panel is essentially a mini website that shows up on the side of a Google Search. It contains information from your Google My Business profile such as contact details, a link to the website, hours, reviews and more.
But here's the thing: this information doesn't just magically appear—you have to do the legwork of inputting all this content yourself. It's important to know that the more you fill out your company details in GMB, the better you rank on search results. For a deep dive into GMB and the GKP, you can read our helpful article here.
To get started on adding your new hospital to Google, follow these easy steps from Google My Business. You can even set your future start date to start engaging with your soon-to-be customers up to 90 days before you open your doors.
---
I Already Have a Hospital But Now I Want to Open Up a Second Location
Say your animal hospital is doing very well and you are about to open up another location across town. If this is the case, it's imperative to be aware of what is known as cannibalization—meaning, you have two locations that are competing with each other on Google searches. When this occurs, it can definitely hurt your business.
Think of it this way: Google doesn't want one name to dominate all the search results within a given locale, so they'll do things to prevent this from happening. If you're in this situation, you have some options. One thing you could do is choose a different name for your additional hospital, however, this can backfire as your clientele may not know that your two locations are affiliated with each other.
The ideal solution here is to just keep up with your metrics and your Google My Business profiles for BOTH locations. Make sure to update all of your information and pay special attention to things that distinguish one hospital from another—things like phone numbers, addresses, additional contact information and more (click here to add your new location to Google).
But remember, there is little value in just adding, verifying and claiming your new hospital. You must also take advantage of as many Google My Business features as possible so that your Google Knowledge Panel is full of information that your clientele can access.
Last but not least, you could also even build an additional website for your other hospital, but if that proves too time-consuming, you do have options.
---
Hi, We're iVET360
iVET360 is a veterinary services company that specializes in marketing, analytics and HR and training. As far as marketing goes, we are staffed full of experts who are knowledgeable about all things related to Google and digital marketing.
Our business model works like this: we handle the non-clinical aspects of the business for hospitals, which in turn lets them focus on what they do best, which is helping heal companion animals.
For marketing, when an animal hospital partners with us, we build them a completely custom and updated web site (with input from the hospital, of course) and our marketing managers take care of all their digital marketing efforts, including their Google My Business listings. As far as the success rate of our partners, our track record speaks for itself.
If you're interested in our marketing services, or in learning more about our analytics and HR and training departments, contact us today and one of our recruiters will get back to you as soon as possible with more information about how exactly we can help you grow your hospital.