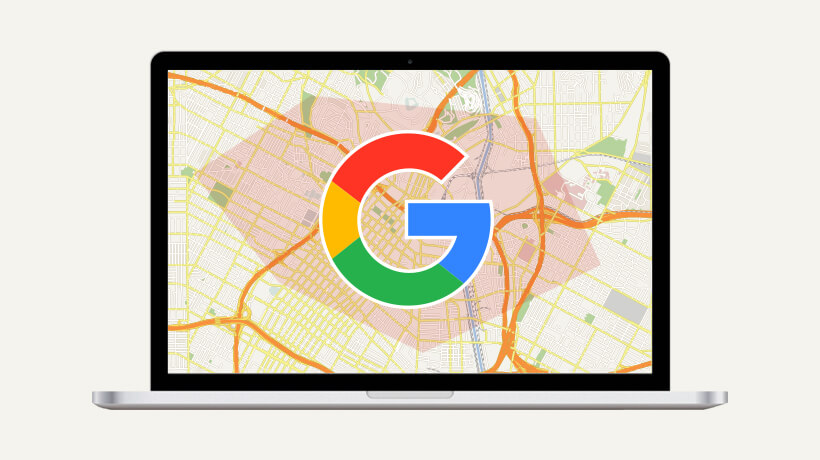 Google Listings and Mobile Vets—What You Need to Know
Here's How to Be Good at Google for Vets On-the-Go
At iVET360, we have dedicated our company to improving the marketing, analytics and HR departments of veterinary practices across the country. As such, we have partnered with many different types of animal hospitals including rural practices, hospitals that emphasize equine care, exotic pet specialists and more.
For this article, we're going to discuss a specific type of hospital—the mobile veterinarian—and we'll talk about how to optimize the Google Knowledge Panel for this niche service (remember, Google is more than just a search engine that people use to read old articles). Since mobile vets don't exactly have a physical location, things can get tricky with their Google Listings.
Several months ago, however, Google announced they were making some changes to help make all of their digital tools friendlier for service-area businesses, including mobile vets. Previously, these kinds of businesses have had to resort to workarounds to increase their digital listings, but now, Google's changes should help them get more equal footing with their brick-and-mortar contemporaries. Below, we outline some of the most important things that mobile vets need to know regarding these changes.
---
Turning Your Listing into a Service-Area Business
On your Google My Business (GMB) profile, now, rather than having a checkbox that states that you deliver goods and services to your clients at their location, there's an option that says, "Clear address," which operates in the same manner as the checkbox—it just has a different name. You're going to want to go with this option.
By clearing your address, this then turns your listing into a service-area business, which will remove the directions icon, maps pin and hide your address from the public, which is good for mobile vets as they often have to list their personal addresses, which isn't always the best idea.
---
Don't Re-Add an Automatically Cleared Address
If your address was already automatically cleared, don't try to add it back! Google automatically deleted the addresses for existing service-area listings, which caused some confusion for people, as their address section than said "missing." If you try to add the address back, Google will make you reverify it. Therefore, if your address is already missing, don't do anything.
---
Missing is Not Bad
Missing is good! Although your address is labeled this way, Google will still know where you are. The reason they added this feature is to hide your mobile-vet address from the public since technically, as a vet on-the-go, you don't really have an address and you don't want confused people and pets showing up to your house for an unannounced anal gland suppression.
See the visual differences in the Google Knowledge Panel for service based businesses vs. stand alone businesses.
---
Rep Your City
You can still control how Google identifies which areas you serve. Instead of having the option to add a service area around your location, you can instead add a list of cities or zip codes that you cover. Unfortunately, Google still ranks your business per your verification address, which does need to be fixed—we expect them to eventually update this based on your city or zip code, but for now, it is what it is.
If you move to a new city or state, you need to re-add your new address to your listing, reverify it and then clear it (so your listing turns into a service-area business). If you don't do this, your Google ranking will be based on your prior address and not your new one, which does not do good things for your visibility.
---
Putting it All Together
To reiterate, if you are a mobile vet looking to beef up your Google rankings, you need to revise your Google listing by following these steps:
Verify your address
Then, once verified, delete this address (to attain the service-area business status and to keep this address private from the public)
Lastly, update your service area with your list of cities or zip codes that you serve
Once completed, your practice's Google Listing will be updated with the most modern information, which will put your mobile hospital in a better digital position for increased search rankings and exposure.
---
Questions?
At iVET360, we are industry leaders in helping animal hospitals optimize their marketing, analytics and HR departments. Regarding marketing, as we stated earlier, we work with all sorts of practices, and we understand the importance of Google visibility to vets, especially mobile vets who have a unique situation when it comes to their Google Listing.
Fortunately, our suite of services is designed to help all sorts of veterinarians, from traditional brick-and-mortar practices to multi-location hospitals, to specialized practices and others.
For marketing services, our experts can do things like website redesigns, SEO optimization, logo/brand design and more. Our analytics team specializes in everything numbers-related, including monthly budget reviews, KPI trends, valuation tracking, and other services. For HR and training, we can help with hospital culture, client experience, legal compliance and more.
If you are looking to accelerate your hospital's operations, we encourage you to contact us today so we can discuss what we can do for you.