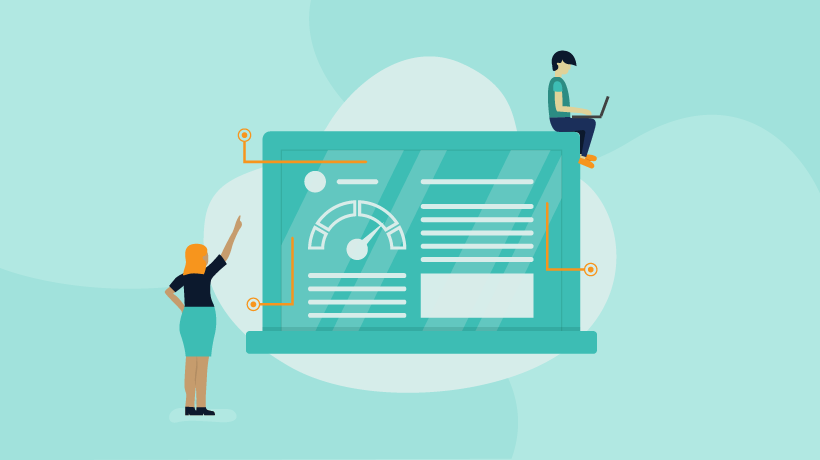 Jumping Through Google's New Page Experience Hoops
What Google's new search engine update means for your practice website
We can't say we weren't warned: last May, Google gave us a year's notice about their new algorithm update that prioritizes website page experience.
The problem is we were all preoccupied with a pandemic. Luckily, Google recognized that and is giving us some extra time to take a look at our sites and make sure they're ready for the implementation of these new standards, which was originally scheduled for May 1st but has now been pushed back to mid-June. (Whew.)
Page Experience is a set of benchmarks (Google refers to them as "Core Web Vitals") that are based on first-hand data from Google users which shows what people are actually doing on a website. Those benchmarks are:
1. Largest Contentful Paint (LCP): This developer jargon simply refers to how long it takes for the biggest element of a web page (text block or image) to load. Google's benchmark for this is 2.5 seconds. Our 2020 Veterinary Marketing Benchmark Report showed that most veterinary sites fully load in just over 4 seconds. By that time, 24% of potential visitors have left the site. No wonder Google is concerned about it—and you should be, too.
---
iVET360 veterinary client websites typically load in just 1.8 seconds. We can give you a faster, more affordable website, too. Click here to learn more.
---
2. First Input Delay (FID): Again, just a developer term for the wait time between a user's first interaction on a page (such as clicking on a link or button) and the website's response to that interaction. Google's target for this is 100 milliseconds. That may seem like no time, but this is based on the fact that data shows users to be pretty impatient: 3 to 5 seconds, and they're gone.
3. Content Layout Shift (CLS): Ok, this one is a little more involved but if you've ever attempted to click a link in an online article and ended up clicking on an ad instead, you'll understand why it's important. CLS is about the visual stability of your website—how content moves around on the page being viewed as users interact with it. While this isn't usually a problem with veterinary websites (especially those built by iVET360), it could be an issue if you've used a "free" website builder with ads to create your site.
Fun With Power Tools
How much these Core Web Vitals will affect your rankings is still unknown, but the good news is Google estimates they won't be fully integrated until the end of August.
That gives time to make sure your site is ready. One of the easiest and best ways to find out if your practice website is user-friendly? Use it yourself. Page through it, click on links, read the text, use the forms. You'll see what needs to be addressed pretty quickly.
But—you don't want to go and repair anything until you've pulled some reports so you have exact data and insights. There are several free online tools that will get you what you need. They include:
Get Your Fix
Obviously, if you have a web developer or website provider, you'll want to hit them up to make sure they're on top of Google's page experience requirements, and to fix anything that isn't up to par.
If you've got a DIY site built with WordPress, their WP Rocket caching plugin can make some of these issues easy to resolve. If your site is built with an online website creator, any problems might be more difficult to address, as you have limited control over the back end of the site.
The thing to keep in mind is that Google's emphasis on end-user experience isn't really anything new, as previous algorithm updates—such as mobile-friendliness and site security—have been aspects of this same priority. Ultimately that's good for your business because anything that makes your site annoying or difficult to use can also send Max or Bella's new mom to another vet.
And you don't want that because we hear Bella is super cute.
---
iVET360's FREE Veterinary Marketing Benchmark Report can give you more insights on the importance of page experience and what it means for your veterinary practice website. We'll also be happy to send you a complimentary assessment of your website and digital marketing to show you where your practice stands compared to other hospitals and clinics nationwide. Just ask!