Communication
Origination
WE KNOW WHAT WORKS AND WHAT DOESN'T—AND WE HAVE THE CALLS TO PROVE IT.
Call tracking is one of the most powerful tools you can employ: it tells you not only what marketing strategies are working but also what's happening when people respond to those efforts. It's especially useful for fine-tuning your marketing but also for finding out if those calls are becoming appointments—and if not, why not.
What We Do


Overview
Call Tracking
Every marketing initiative we produce for you can be assigned a different tracking number which routes to your regular line, creating a tally of how many people called specifically from that piece. As part of call tracking, the entire phone call is recorded so you can track how many of these calls resulted in appointments. And if someone doesn't schedule an appointment, it's worth finding out why. While it could be that they just had a simple question, it's also possible they intended to make an appointment but weren't asked—or decided not to because of how the call went. That's when our HR & Team advisors can step in and help you turn it around!
NO GUESSES, JUST DATA
At iVET360 we know you know that marketing is essential—but it can often be hard to justify spending money on it unless you can show true return on investment. We offer call tracking because it's the easiest way to show direct causation between marketing initiatives and increased revenue. It's also a great tool to help you repair the weakest link in your phone call-to-revenue chain.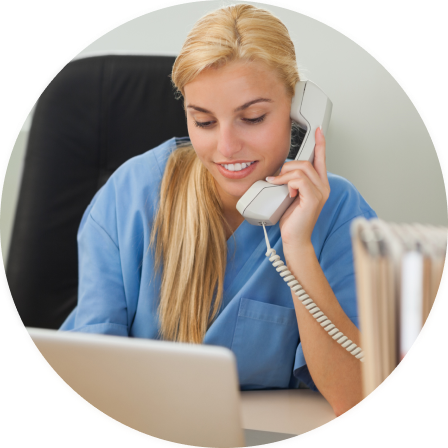 The
Difference