You've
Got Mail
REMIND YOUR CLIENTS WHY YOU'RE AWESOME.
Email marketing is one great way to stay in front of your current client base—our practices found them invaluable during the COVID-19 pandemic, and they can also be used to educate, introduce new doctors, and get the word out about special deals and rebates. If there's pet-specific news and advisories you want to relay—such as a regional canine flu outbreak or food recall—having the ability to quickly produce and send an email newsletter to your client database is essential and increases your practice credibility as a trusted resource.
What We Do


Overview
Email Marketing
We recommend that practices send a regular e-newsletter to current clients quarterly. We'll help you with content and take care of writing, designing, and distributing the newsletter, which will be custom branded to your practice so it looks and sounds like you. Want cute pet puns or articles written by your hospital mascot? We're experts. Prefer a short and to-the-point newsletter with lots of images? We can do that, too. We're also mindful of short attention spans, so we keep our newsletters concise when possible, with longer articles truncated and linked to the full content on your website if you choose—which also drives traffic to your site.
HIGHER OPEN RATES, BETTER RESPONSE
Because of our effective veterinary email marketing methods, our clients' open and click rates are significantly higher than industry averages. Plus, with the tools we use at iVET360, we are able to view results from your email campaigns in real-time. We can then study these valuable insights—such as gaging the interest in various topics—and improve our content based on your clients' interests going forward.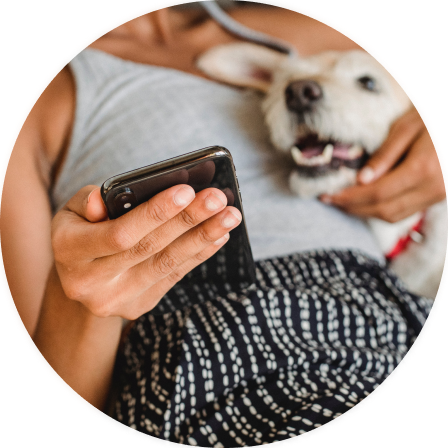 The
Difference