Reputation
Salvation
WHAT PEOPLE ARE SAYING ABOUT YOUR PRACTICE IS YOUR BUSINESS.
For better or worse, online reviews are important—and they're everywhere. Reputation management is basically digital damage control, as in replying to negative reviews online to protect your reputation. And no, you can't just ignore them. Anyone with a phone and an account can review your practice on multiple platforms and as we know, the internet doesn't police for accuracy. Both positive and negative reviews can have an effect on your bottom line (and your search rankings) so it's important you respond, and that you look professional doing it. After all, you're not only answering for the benefit of the client who posted, but for the many, many people who might happen to read that review.
What We Do


Overview
Reputation Management
We know that working at a veterinary hospital requires busy, day-to-day customer-facing work—that's why we offer reputation management services so you can focus on the important task of helping animals. Our team of marketing managers and copywriters will analyze all feedback, gather additional information from your hospital and then respond professionally and in your voice as much as possible. We also monitor and reply to unfair and inaccurate reviews, flagging and removing the ones we can and keeping your reputation intact.
YOUR HOSPITAL: ENGAGED, RESPONSIVE, CARING
It's not always easy to respond courteously, especially when you've received a review that is false, unfair, or attacks you personally. We get it—and you may be quite justified in your feelings. By letting us handle these responses for you in a prompt, helpful and accurate manner, we are showing your prospective and current clientele that your veterinary hospital cares about its clients and their pets. iVET360's expertise is veterinary-specific, so we can ensure that your practice's online reputation is one of credibility and integrity.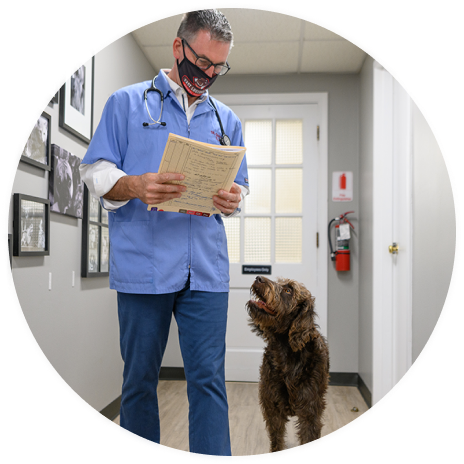 The
Difference