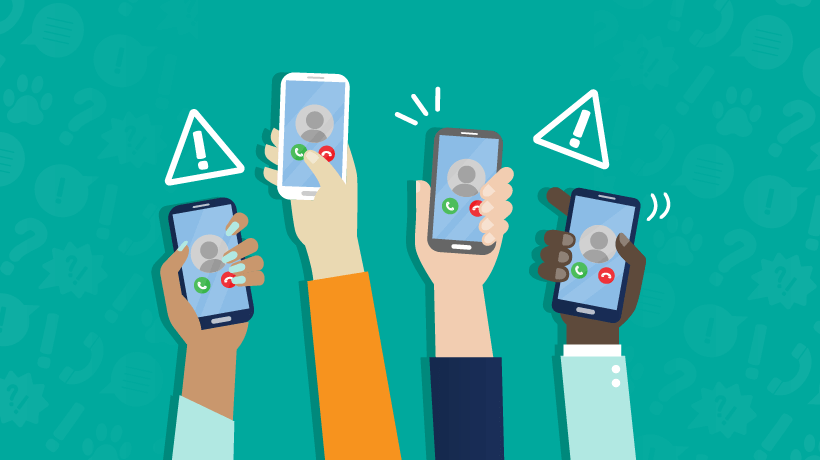 No, Google Isn't Calling You
Phone scammers are again targeting small businesses—like vet practices
Have you received a call from Google recently? If you have, there's a good chance you actually haven't. The call may sound something like this:
"Hello and please don't hang up. We tried to contact you numerous times about your Google business listing. Our records show your Google business listing may be suspended or not verified through Google. This can cause customers searching for your services to not be able to find your business online. Press 1 to speak with a listing pro expert so we can quickly check the status of your Google business listing. This will only take a few minutes. Press 9 if you wish to be removed from this list. Thank you and have a nice day."
---
Whether you get the chirpy female or the digital dad-voice, the thing to know is that these calls are a scam. They're generated by people who are trying to trick small business owners with offers of improved search rankings, or by selling "services" Google offers for free. Some will even threaten to remove your practice listing from Google Search and Google Maps unless you pay for their help.
While Google does call business owners from time to time, it will only be at your request via business.google.com. These won't be recorded "robocalls", they won't try to sell you anything, and someone calling from Google will be able to send you an email verifying their identity from an @google.com email account.
---
Hang Up…But Hang On
So what do you do when you get one of these robocalls? Just hang up. Don't press a number to be connected to a live person or to be "taken off the list"—that's just another opportunity for them to connect with you.
Of course, these calls can become annoying and bogus telemarketers will change up their approach to try and hook you. Here are a few tips for avoiding scams like these and others:
Never give anyone access to your Google My Business listing over the phone. Hospitals are losing access to their most powerful online listing this way. Google will
Don't buy the "pay me and get a better search rank" pitch. While digital marketing companies such as ours can indeed improve a practice's search rankings on Google, doing so involves using many specific strategies and tactics. While it would be great if it were this easy, there's no way anyone can get you a top position on Google if you just send them money.
Make sure your number is registered with the National Do Not Call Registry. It's illegal for a telemarketer to keep calling you if you're on the list. Scammers are wily, however, and this won't necessarily stop all the calls. If you do get a living, breathing human on the phone, make sure you inform the person you're on the registry and not to call back.
You can also report scam calls to the Federal Trade Commission and notify Google, who has taken legal action against many of these companies. Regardless, it's likely scammers will keep aiming for small businesses—but you can avoid getting hit when you have the knowledge you need to take the target off your back.
---
If you'd like some real help with things like digital marketing, verifying social media accounts, search engine rankings, websites, and more, iVET360 is here to assist and give you peace of mind that these things are not only covered but done right. You need someone looking out for your practice online—and if you'd like to know more, reach out to us at 503.765.6360 or email [email protected].